As an international student from Nigeria, there are so many things I wish I knew before embarking on my internship journey to Accra, Ghana. From understanding the importance of managing expectations to preparing for culture shock, I learned a lot about what it means to return to a developing country on exchange after living somewhere else for so long.
So, if you're planning to go on an exchange to a region in the Global South, read on to find out the 4 things students from developing countries should know when going on exchange!

La Palm Royal Beach, Accra, Greater Accra Region, Ghana
Living or Working There is Not the Same as Going Back on Holidays.
As a young teenager schooling in Nigeria, Ghana was one of the places my family and I often spent our holidays. To me, it was the perfect place of relaxation, beauty, tourist attractions, and fun!
However, something I should have probably anticipated before my internship is that going back for holidays is not the same as living and working there. Certainly, all the beautiful sites and numerous opportunities for relaxing will be present during your term, but living and studying/working in the region will be a new experience.
During the program, you will be there for a longer period, with quite limited funds, so you will need to plan appropriately. You are beginning a new life there, so you must be prepared to fully immerse yourself in the daily life. It's important to ensure you have managed your expectations.
Acknowledge Your Differences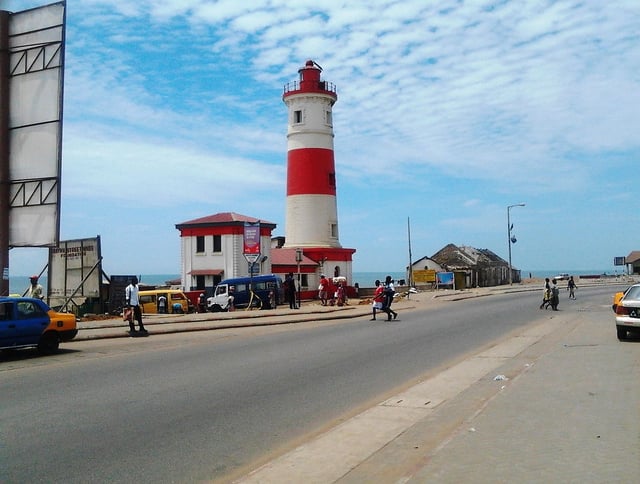 Jamestown Lighthouse, Accra, Greater Accra Region, Ghana
Since I was born and raised in the West African region, I believed everything I experienced back home in Nigeria would be similar to my experience in Ghana. I thought the means of interaction, culture, and societal expectations would be the same. It's no surprise that I was in for a shock when I arrived.
Chances are, if you've been away from the region for the past 5 years, your outlook on life might have changed quite a bit. Not only has your traditional mentality been altered, your new life in the developed world has likely changed your perspective on several things.
One piece of advice: don't let your past experiences living in a developing country have a major effect on your current adventure. Try to be aware of all the cultures and identities you possess as you immerse yourself into a new one.
Prepare for Double Culture Shock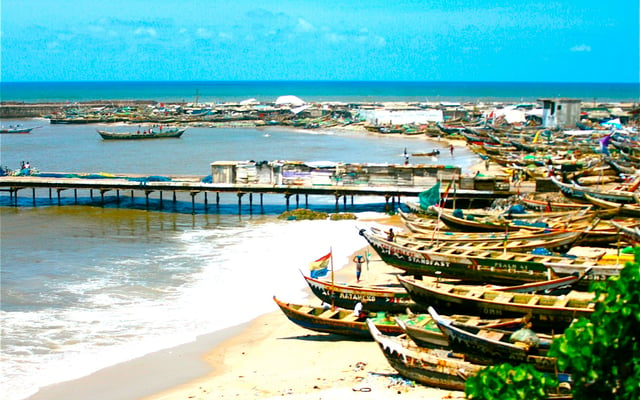 Jamestown Fishing Harbour, Accra, Greater Accra Region, Ghana
As someone born and raised in a developing country, I didn't think I needed all those pre-departure training classes you're required to take. My thoughts were, "I grew up in this region, I already know all there is to know, what could I possibly learn from these classes?" This was a mistake.
Though I was raised in West Africa, living in Canada for 6 years before my trip influenced ideas and norms, and ultimately, my life in the region. I had underestimated how comfortably I had fully adjusted to my life as a Canadian. Consequently, I found myself going back to the lessons I had learned during my pre-departure training classes during some unexpected and difficult times during the adjustment period to living in Ghana.
At the end, I was very grateful for those pre-departure classes and particularly the bond that was created between my peers also travelling to different developing regions. Tip: take those pre-departure training classes seriously. Don't assume it will be smooth sailing just because you were born there.
Enjoy Yourself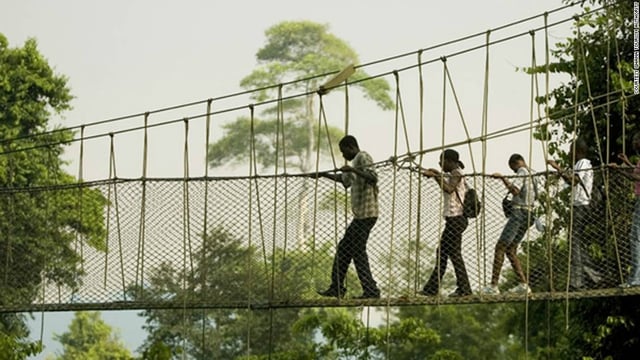 Kankum National Park, Central Region, Ghana
Returning to the region you grew up in is an extraordinary opportunity to visit and engage with people and cultures that are similar and complementary to yours. This is the perfect time to fully explore the region and further develop your independence.
You will be completely independent and free to explore many cultures and regions that are close by, with similar socio-cultural environments. (Depending on your place of birth, you probably don't need a visa to visit many neighbouring countries).
This is your chance to explore and experience not just the social and political nuances of the place, but also the beauty and sights that surrounds the different regions in and out of the country.
As an immigrant, you've already been through this cultural transition once before, so you understand what it consists of. During this semester abroad, you will most likely learn more about yourself than the city you will be living in. This upcoming adventure is likely to be an extraordinary experience in a variety of different ways. It is ultimately in your best interest to take everything (good and bad) as it comes, and learn to ride the wave through all experiences. Good luck!
Click below to learn more about opportunities to intern and study in East Africa!