So you've done your research on the top getaways from Kampala and you've fallen in love with Lake Bunyonyi. We don't blame you. The lush green scenery, the calm swimmable waters, and the prospect of exploring all of its islands are all simply too good to pass up on.
But unsure of where to stay? Fret not, we've compiled a list of the
top 4 resorts to check out on Bunyonyi:
Bushara Island
Starting as a small community development project in 1992 by the Church Of Uganda and a small Canadian NGO, Bushara has expanded and is known for being the first Eco-tourism site on the lake. All profits generated from tourism go back into several community projects owned by the people of the lake. What makes Bushara so special is its large size and dense forest that makes it feel like you are on your own little private island. Perfect for couples and families, but also accommodates large groups easily.
The best features include the cozy fireplace in the restaurant area, great staff, home cooked meals, tree house accommodations, and the famous rope swing!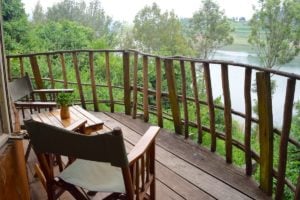 View from the Whyda Treehouse
Byoona Amagara
Located on a small peninsula on Itambria Island, this spot is a popular destination for backpackers. Not only does this site put money back into the community, but is also known for setting environmental standards, such as installing eco-san latrines. Byoona is also known for having a great dock for sunbathing and lots of canoes to rent.
The best features are the Geodomes, which are specially crafted open door accommodations where you can see a view of the lake from your bed. Bonus points for the unique menu that caters to vegetarians.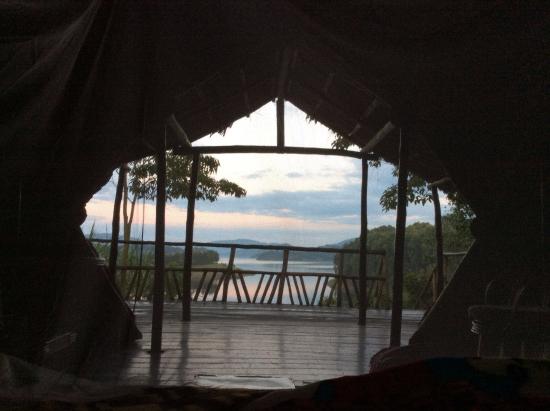 View from a Geodome
Overland Resort
No further transport is required to reach this destination, as this resort is located on the mainland. Arguably the most busy spot on the lake, Overland is settled in a peninsula that gives a beautiful view of the lake where you can see boats passing to and from the weekly markets. If you are interested in a safari, Overland offers a selection of guided tours across Uganda and Rwanda.
Best Features: pool tables, big bar and restaurant area, a big space for those who are tenting, and Wifi!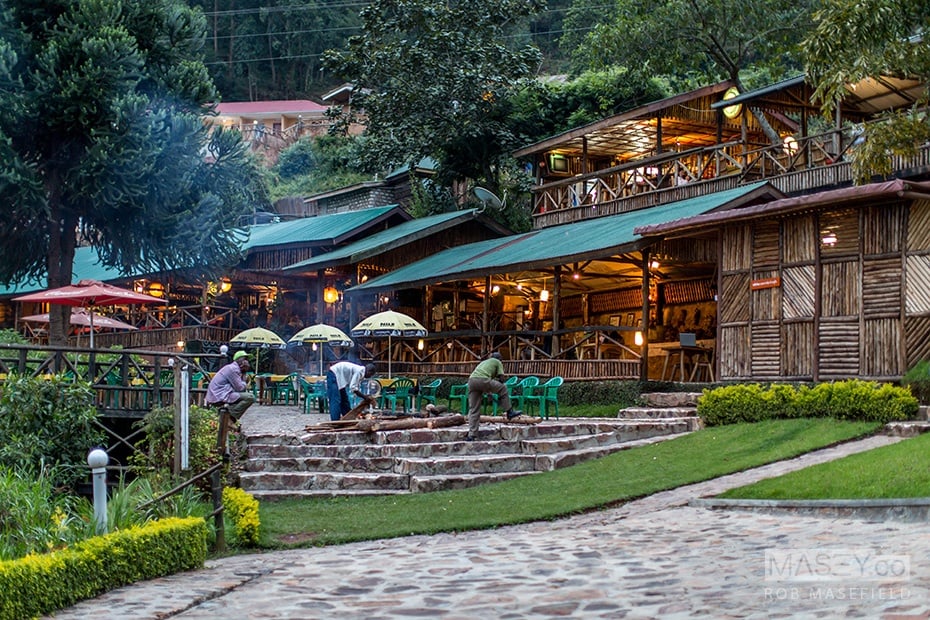 Overland's Bar & Restaurant area
Paradise Eco Hub
Built from the ground up by a local pastor and his family, Paradise Eco Hub is also active in the community of Lake Bunyonyi and engages in various educational programming for local children. Although located on the same island as Byoona, this resort offers a completely different view of the lake. The Deluxe Nest Caves are also very unique, as they have been constructed in a way to keep a cool temperature without having a door.
The best feature of this site is that it is completely owned by a warm Ugandan family, and the elevated restaurant that offers a 360-degree view of the entire lake (usually blasting Celine Dion music!).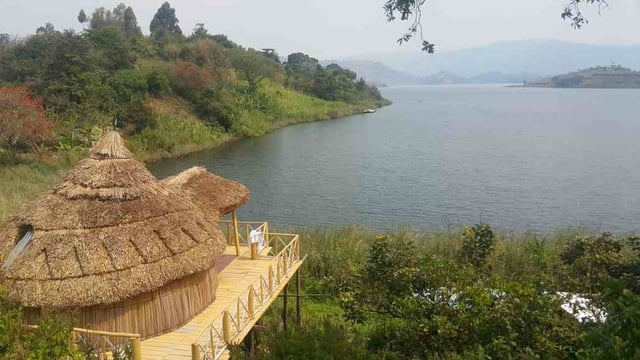 Nest Cave with a view
Now that you have this list on where to stay in Lake Bunyonyi to guide you through your trip – it's time to start planning your visit! Please note we do not list the prices or types of accommodation as they are subject to change. We advise that you check websites and call in advance to check with prices to inquire about deals for larger groups.
Read more about things to do in Lake Bunyonyi here!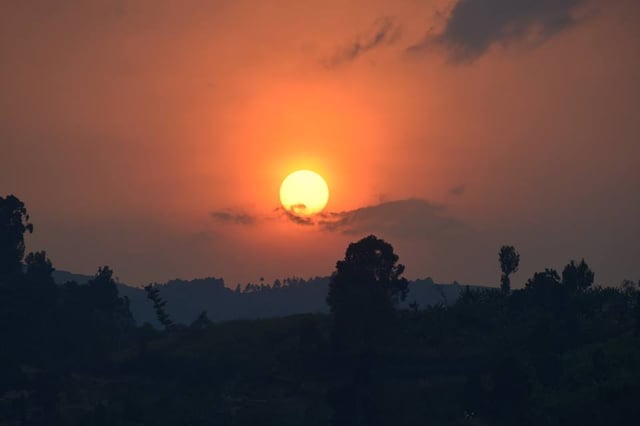 Want to learn about study and work opportunities in Uganda? Click here to find out more!