As an International student from Nigeria that has lived in Canada for about 7 years, the idea of going on an exchange to another developing country seemed somewhat unnecessary to me.
This feeling is probably what many immigrant students feel when the notion of interning or studying abroad comes up, especially to developing countries that are similar to your place of birth.
However, returning back to the developing world, to a developing country different from your home, could be a way to connect back to people, traditions, and customs that are similar to yours.
With an internship, or study abroad semester, you have the ability to go back to the region to remember what it is like to live there again.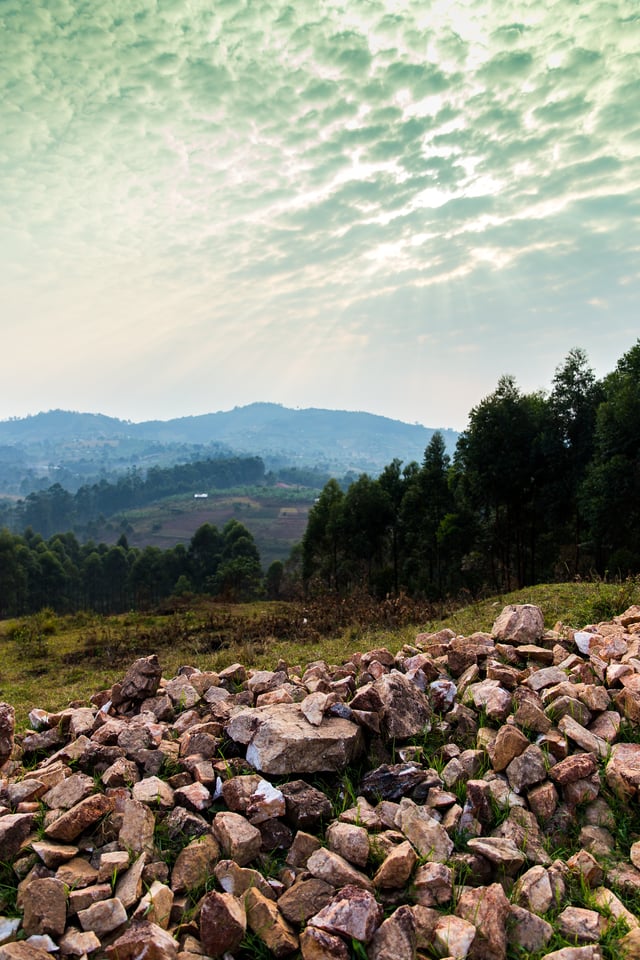 As someone who moved to Canada at age 16, the idea of going back to live in the region – in my case to Ghana – was a way for me to really determine what the region held for me, and how I could have an impact as well.
I have always planned to return home to help my country in whatever capacity I had gained through my education and training in Canada.
My 3-month internship in Ghana helped me determine whether returning home would be a real option for me, and if I returned home, how I would need to navigate the social, economic and political contexts of the country to create a fulfilling and productive life for myself and for my community back home.
Based on my experiences returning to the region where I was born within a professional capacity, I have compiled 5 reasons why students from developing countries should return on exchange.
Stand out from your peers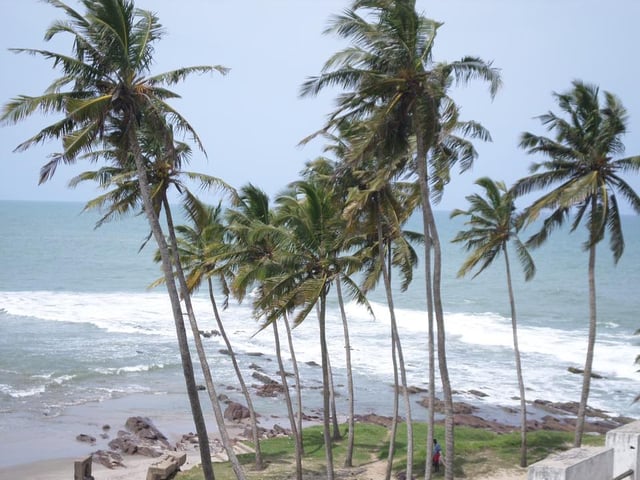 Views from the Elmina Castle. Elmina, Central Region, Ghana
The fact that you were born and raised in the developing world already gives you a unique understanding on the experiences of living in the region. Being raised in countries from Sub-Saharan Africa, South Asia, or Latin America, and more, is an asset and not a hindrance when it comes to standing out to prospective employers, especially in the Development industry.
International students and immigrants already know what it's like to dive into a system of rules and norms that diverge from what they are accustomed to. We have already been through the initial stages of culture shock and understand what it takes to adapt to a different society. Thus, living in another developing country can allow you to experience what other African or Latin American cultures are like, especially countries that have similar amounts of resources as your home country.
Experiencing the systems and traditions of another developing country can allow you to claim a full appreciation of the different cultures and skills of adaptation that comes with living in multiple countries in the Global South.
Click here to read more about how to make the most of an international internship!
Experience similar but different cultures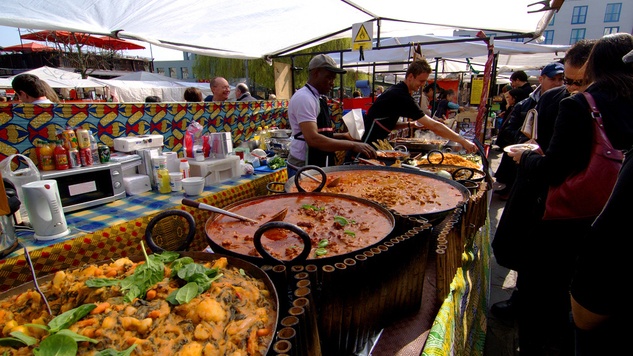 West African food buffet. Dakar, Senegal.
As a Nigerian going back to Ghana on an exchange, traveling to a country so similarly linked to mine - socially and culturally, was quite an insightful experience.
Being back in the region - but in a different country for an internship, allowed me to gain a real understanding of what life was like for our neighbors to the left.
Not only was I able to travel to various regions and absorb the beauty, I was also able to experience new lasting friendships, and music and food that was different but also quite similar to my background. I was able to understand what life was like for different types of people within the country; young or old, poor or rich, "Ashanti" or "Fante". It felt incredible to connect with people in a country that is socially and geographically linked to mine.
Go on an adventure but still retain your comfort zone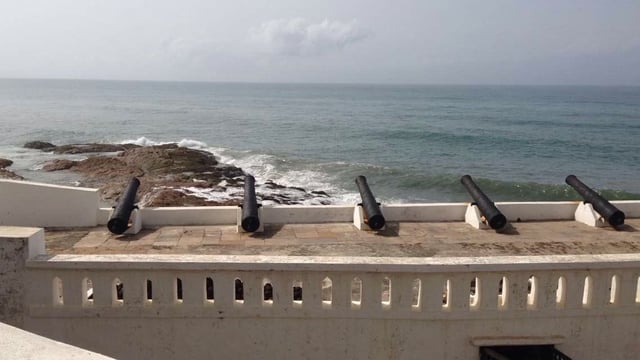 Views of the canons at the Cape Coast Castle, Cape Coast, Central Region, Ghana
Living a different country is definitely no easy feat, it will still be as nerve-wracking and scary as if you were doing it for the very first time.
Moving to Canada was a good experience, but returning to another developing country is a different story. The beauty of this choice is that you will be living in a country where most people likely look just like you. You will be better able to mix in, really enjoy the food, the cultures, and the atmosphere. Because of these similarities, you're able to negotiate better and have a sense of freedom during your adventures.
Going back on a study/intern abroad allows you to still feel at home while being an explorer. You're able to enjoy the beautiful beaches, landmarks, and other tourist sights while blending in easily with the locals.

Remember what it's like to live there again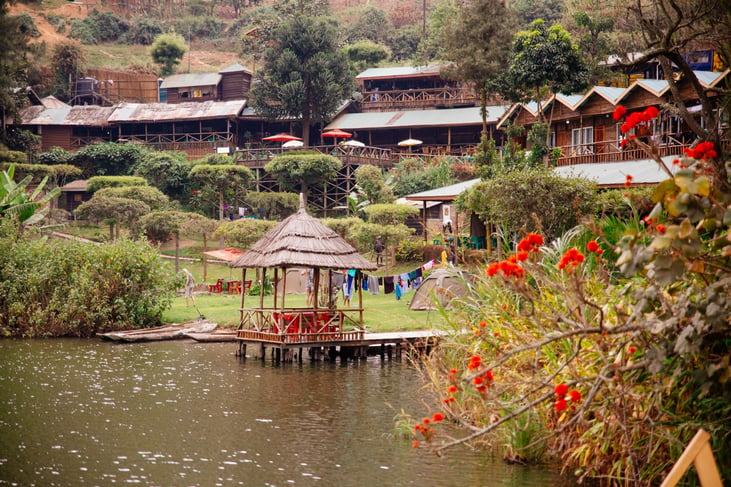 Lake Bunyoni, Bunyoni, Uganda
For those that left their home countries less than 5 years ago, this may not be essential. But for other students who have not been back in more than 5 years, interning or studying abroad might be a good way to remember what it was like to live in the region, without the full commitment of moving back.
It allows you to remember the feeling of being in a space with people with similar experiences to you when you were growing up and allows you to absorb the growth and changes that have taken place since you left.
Living in the region while working or studying helps you to remember the pressing issues that remain, and develop practical ideas or solutions that can improve the conditions of the society, especially if you plan to return.

Prepare for your return, if you're planning one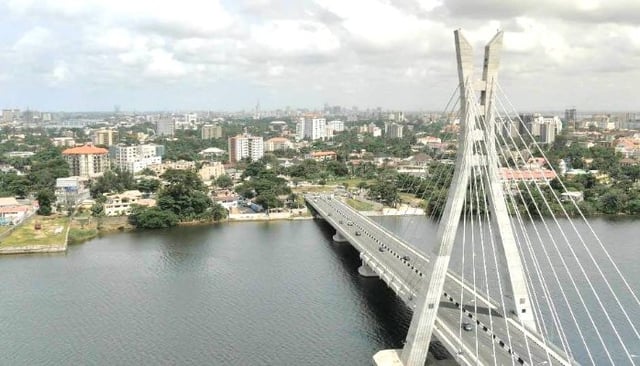 Ikoyi-Lekki Bridge. Victoria Island, Lagos, Nigeria
For those who are planning on finally moving back, going for a short exchange or internship allows you to have a full idea of what the country is like before you take the big leap. While living there, you will be able to fully immerse yourself in the culture and differentiate them from all the regions you've lived in, including Canada.
If you want to move back, it allows you to clearly assess the social and political structures that are still in place so you can make provisions for them when you return. For instance, you might find out that, you will definitely need a car if you want to return finally, or that you may want to live single in an apartment, or that you need to have your business ideas and connections already in place before the final move. These are the sort of questions that living in the region can help you prepare for before you make the big move.
Even though many international or immigrant students might not see the practicality of living abroad in the Global South, an internship or study abroad program can help you determine where you see yourself in the future. Whether you plan to stay or return, travelling abroad is a good way to leave your options open, immerse yourself in different cultures, and come back with a new set of skills and experiences that are unique to you.
Click below to find out more about study and intern opportunities abroad!