Ecuador has come to be known as the "mini South America", a fitting name due to its extremely diverse and vibrant geography. Ecuador has everything an eager traveler could as for: the mountain ranges in the Andes, the highlands, the Amazon, and the beautiful beaches on the coast. There is never a shortage of things to do or places to see. The abundance of activities and sights to see in Ecuador's capital city can sometimes feel overwhelming, so we've put together a guide to the best excursions in Quito.
1) Old Town Quito
Take the ecovía down for a day trip around Old Town and experience the exquisite colonial buildings, the Independence Plaza, and climb up to the top of the Basílica. Walk around the colourful, vibrant streets and finish your day off with a delicious meal overlooking Old Town at Vista Hermosa.
2) Pargue Itchimbia

This park overlooks Old Town, with amazing views of the various volcanoes surrounding Quito and El Panecillo - Quito's very own version of Rio De Jeneiro's famous Christ the Redeemer. Don't forget to check out the crystal palace cultural centre as well, which is filled with bean bag chairs for worn out walkers/bikers. Itchimbia is the perfect spot for a picnic or for checking out Quito's highly-rated Pim's restaurant in the heart of the park. Café Mosaico, just down the street, is also a top-notch dining place with stunning panoramic views on the terrace.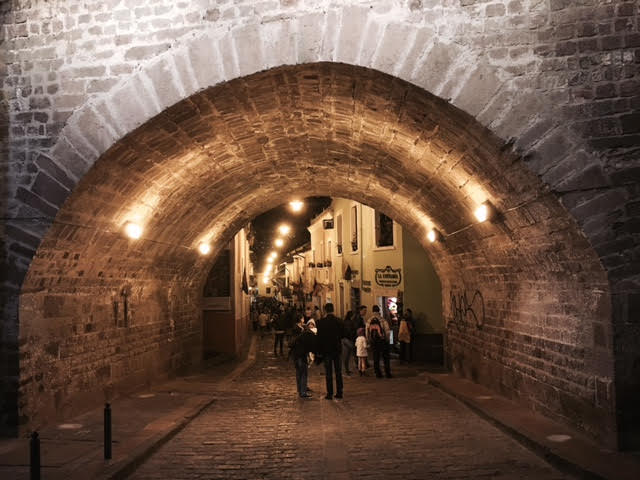 3) TelefériQo
If you want to be stunned with panoramic views of Quito, take an 8 dollar ride on the TelefériQo gondola up Pichincha Volcano. Reaching over 4000m in altitude, the sights from the top are not to miss. If you're feeling adventurous, continue hiking up the volcano to the peak (4784m) – but make sure you've adjusted to the altitude first!
4) Plaza Foch (Mariscal)
Calling all night-life lovers! Plaza Foch is the place to be for backpackers and travelers staying around Quito. With an abundance of bars and restaurants to choose from, there is never a dull night there. Check out Bungalow6, a popular spot for both foreigners and locals alike, with bustling tunes and a great atmosphere. Alternatively, take a trek through the Artisan Craft Market: Mercado Artesanal La Mariscal for crafts and other market goods.
5) Ciudad Mitad Del Mundo
Since the equator runs right through Ecuador, the "middle of the world" is a fundamental destination while you're in Quito. A short bus ride takes you to your destination, and many pictures are to be had. Many don't know this, but the actual equator line is actually at the Initnan Museum (oops!).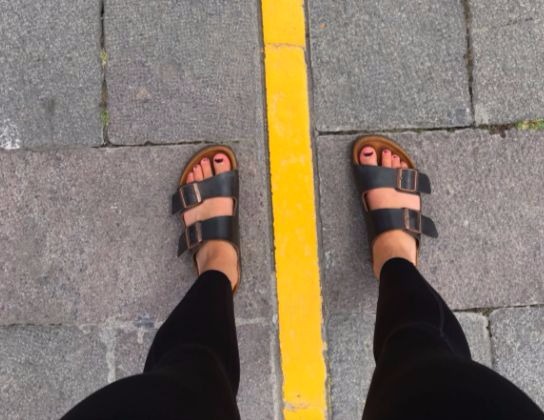 6) Baños
3 hours from Quito, this backbackers hub is nothing short of amazing. From ziplining and canyoning to hot springs and bungee jumping, there is not a shortage of things to do. You will be amazed by the dramatic mountains all around you. Don't forget to go see the famous "Pavlon Del Diablo" waterfall, one of the coolest staircases in the world. In addition, make sure to check out Posada del Arte for breakfast and Cafe Hood for an any-time-of-day kinda meal. The perfect weekend getaway.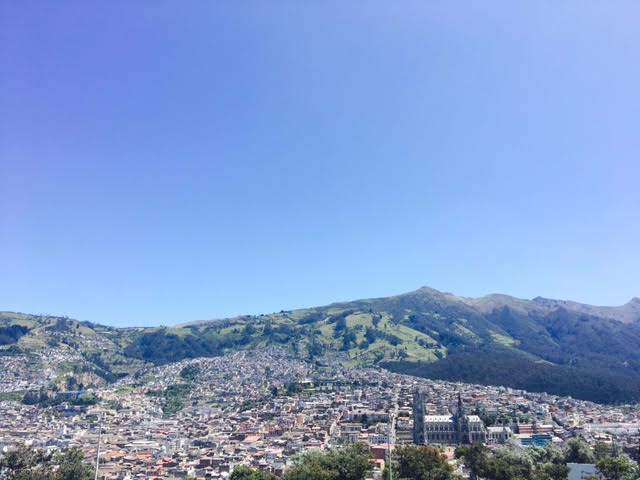 7) Cotopaxi National Park
While a bit further from the heart of Quito, Cotopaxi National Park is a top attraction in Ecuador. Cotopaxi is the highest active volcano in the world, sitting at 5897 meters. Many travelers merely climb to the base of the volcano, but if it's not active, you can attempt the dizzying climb (however, it is said that only 1 in 2 people actually complete it). There are plenty of tour companies that provide trips here, including Carpe DM Tours. If you are planning to travel for a few nights, be sure to check out the hostel Secret Garden.
8) Papallacta Hot Springs
In need of a relaxing day? Well, you're in for a treat. Located in the magical Andes mountain range 1 hour from central Quito, these thermal hot springs are the perfect spot for a short getaway from reality. If you decide to stay the night, the facilities and spa are top-class- but it is definitely day trip doable for those on a budget.
9) Mindo
Mindo, also known as the Cloud Forest, is a mountainous village in the Andes. Mindo is known for its abundance of butterflies, birds, and other wildlife. Mariposas de Mindo butterfly garden is not to be overlooked. However, wildlife tours are just the beginning. Additionally, Mindo has opportunities for those who are seeking more of an adventure. Ziplining, tubing and canopying are also huge hits in the small Ecuadorian village.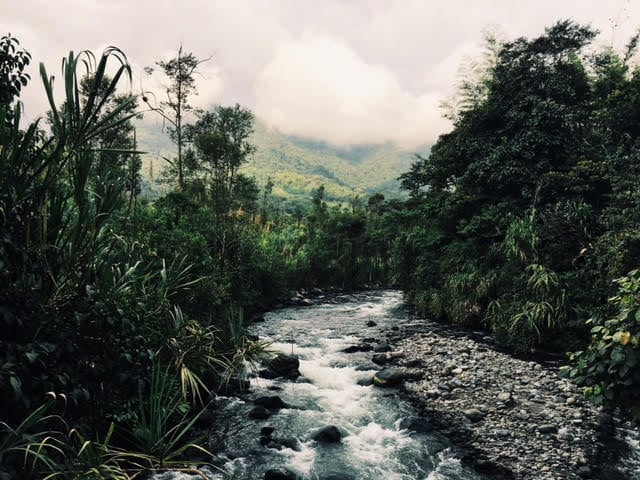 10) Otavalo Market
A mere 2 hour bus ride away, the Otavalo Market is said to be one of the top things to do in the Ecuadorian Andes region. Traditional indigenous townspeople sell many crafts, textiles, and other knick-knacks. The best days to see the market tend to be Saturday and Wednesday. Beyond the market, and depending on how you budget your time, there is also the Peguche Waterfalls and Cuicocha lake, two sights that are definitely worth the extra hours.