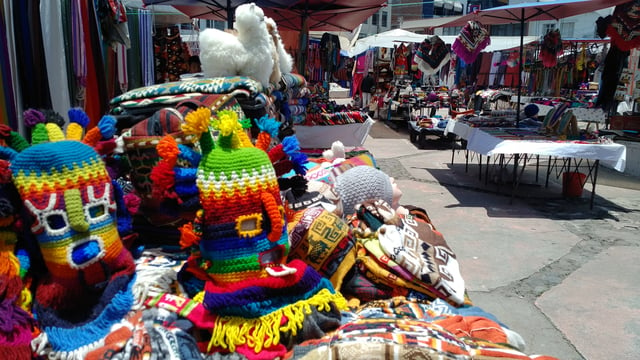 Our day in Otavalo was jam packed with invigorating activities; including, visiting the nanda manachi, a weaving house, the famous Otavalo market, and finally we interacted with the nangulvi community.
We started our day off at the nanda macchi house, watching a man make traditional instruments native to Bolivia, Ecuador, Peru and others countries. When he was finished making them he played the guitar for us and more people came out and performed a beautiful song on multiple hand made instruments.
At the end, we were able to purchase these instruments and play them. The rainmakers were particularly fascinating.
Nanda Manachi: The Weaving House
From there, we made our way over to a hard working women's house, where we were shown different wools including lamb, alpaca and baby alpaca (the favourite). She then showed us how to dye the wool with various different plants and animals including a bug found in a certain cactus. This bug made a breath taking red, which she then turned into an orange and deep purple by adding different natural substances.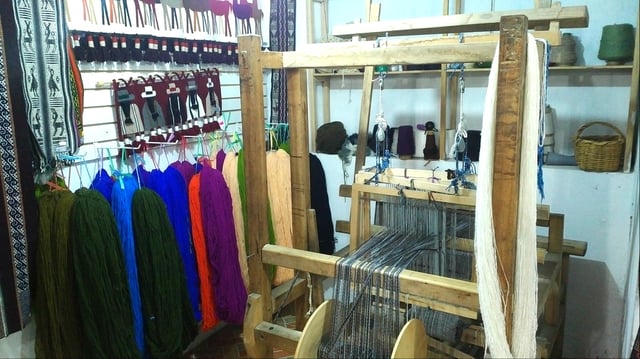 The women proceeded to show us how to hand weave tapestries which takes around 2 months to finish, and how to weave using a manual machine, a much faster process.
The Otavalo Market
Then our favourite part of the day rolled around, the world famous Otavalo market. We spent 2 hours roaming the rows upon rows of hand crafted goods, alpaca scarves and blankets, ponchos, hammocks, and gorgeous art. After bargaining with the vendors and getting great deals, all of us had about five dollars to our name.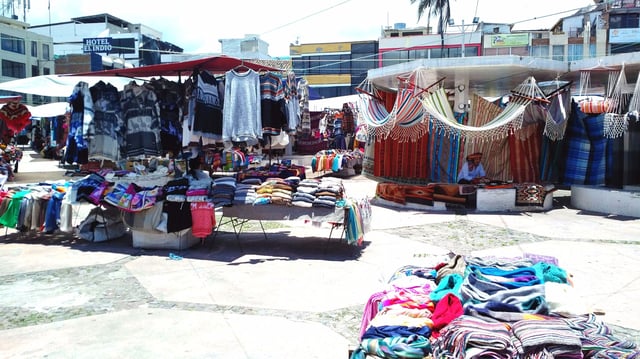 Exhausted from the exciting afternoon, we had lunch and continued on to a community in a valley called Nangulvi. We met with the president of the community and he taught us all about the influences of the mining industry in his community and the struggles they now have to face.
We ended the night with a quick dip in the pool and a lovely dinner beside the river.
Cleome Hope and Olivia Bowes, Thomas Haney Secondary
To read more about student experiences on our Engage Ecuador program, click here to view our previous blogpost.