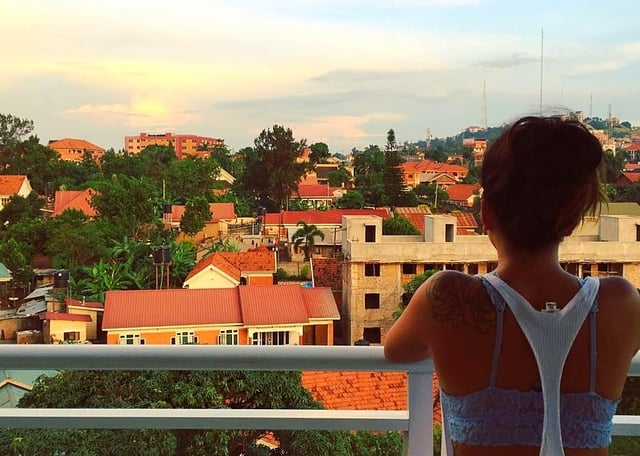 Daniela Quiroz was a 3rd year Health Science major at Simon Fraser Unversity when she participated in the Semester in Development in Uganda.
It had always been Daniela's dream to travel to Africa, and as she moved through university, she started to feel like she needed to gain some relevant field work experience abroad. It made sense for her to start looking into programs that would take her to Africa.

PROBLEM: DIDN'T KNOW IF SHE WAS ON THE RIGHT CAREER PATH
At the time, she was thinking that she wanted a career that included doing field work and/or working in local communities abroad. The problem was that she was lacking real-world experience, so she didn't know for sure if this was the right career for her. She was looking for a trial-run on what it's like to work in development.
"If I was going to do this for the rest of my life, I wanted to try it first. I wanted to gain relevant work experience abroad to learn if this was the career I wanted."
Once Daniela decided that she wanted to gain field work experience in Africa, she encountered another obstacle, as she struggled to find a program that was the right fit for her.
"Looking into different programs, some were super expensive and others seemed unreliable. Most were commercial volunteer trips. I wasn't interested in spending 10k for 2 weeks, to get minimum experience building a house, before going to Zanzibar to relax on the beach."


SOLUTION: DANIELA JOINS THE SEMESTER IN DEVELOPMENT IN UGANDA
Daniela was planning on waiting until after graduating before going on a program to gain work experience in Africa. That is until she learned about the Semester in Development and found out that she could study, earn trasnferable credits, and intern with a local organizaiton to gain some experience.
After looking into countless voluntourism opportunities, the Semester in Development was the authentic experience that she was looking for. She got to experience what it's really like to work in development.
"The best thing about the Semester in Development was how down to earth and authentic it was. It showed us what it would really be like to work in a developing country as an expat. There was no private bus taking us around the city. We made our own way to work each day. We weren't living in a bungalow, like a tourist would want. We were living in a really nice apartment because that's what it would be like as an expat working in development.
As authentic as it was, I also loved that the Insight staff were always there and accessible."
RESULTS: GAINED THE CLARITY SHE WAS LOOKING FOR
After spending 3 months living and working in Uganda, Daniela realized that working full time abroad likely isn't for her, which is a really valuable insight for her. Now she knows.
"I don't think I want to work abroad long-term anymore. After experiencing it, now I think I would prefer to do it part time, perhaps a few months a year."
When I asked Daniela if she had any specific experiences from the Semester in Development that she feels will have a lasting impact on her life, this is how she responded:
"For each and every day I spent in Uganda, I can give you a reason why that day was special. I learned the language quickly and talked to all the locals I met. I soaked it up. Over here in Canada, I'm never so social, but over there I was literally chatting with everyone. I think society over there is just much more welcoming.
The experience changed my point of view in so many ways. I think that experiences like this are so valuable and people should take them on more often. I feel everyone should do a semester abroad."
Interested in reading about more student experiences? Click here to read: A Semester In East Africa Led UBC student Jacob Cutts to develop New Perspectives on Development