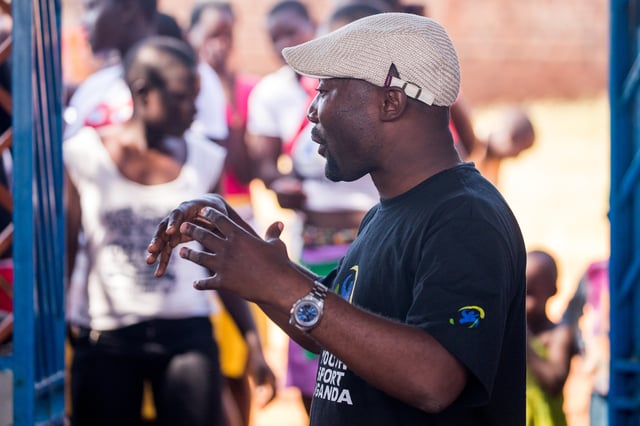 As a student of international development, you are are exposed to a wealth of knowledge on the topics of world issues, poverty, aid, and the global political economy. But reading heavily-worded academic papers night after night can be a burden, and all too often you find your eyes burning into the same line for 15 minutes straight without actually intaking any information. These nights often end with you falling asleep at your desk and drooling all over that 30-page peer-reviewed paper.
Feeling like you need a stimulant to get that brain back in gear? We don't blame you.
With the rise of social media platforms and content sharing, ideas and thoughts have never been more accessible. Ted Talks are a great resource for students to dip their toes into the minds of great thinkers in short, sweet, and, most importantly, free ways. Often, Ted Talk speakers are experts in their line of work, so you get to learn about international development from people who are actually working in international development.
There are dozens of Ted Talks on the topic of development, and that list is growing constantly, but don't let that intimidate you. We've compiled a list of 10 Ted Talks every international development student should see with direct links to each talk. From understanding the power of one-sided perceptions to the dynamics of aid to the role of the earth in sustainable development, these Ted Talks are a handy addition to the student tool kit.
1) "Danger of a Single Story" by Chimamanda Adichie
Nigerian born writer Chimamanda Adichie speaks about the dangers of the single story based on her experiences of an African moving to the US. The single story is a common symptom of one-sided perspectives that paint a culture, a country, or a continent as a homogenous entity incapable of their own complexities. Adichie brings up some very important points about understanding the similarities that cross the divides of our societies.
2) "Don't Misrepresent Africa" by Leslie Dodson
Reporter Leslie Dodson speaks about the ethics of journalism in this enlightened Ted Talk. She makes note of how stereotypical imagery often used in NGO campaigns contribute to one-sided perspectives of the 'country of Africa' - echoing similar sentiments to Adichie's Danger of a Single Story. Aspiring journalists and reporters in international development would benefit from Dodson's recommendation of adopting an 'altered ethic of seeing' in their journalistic work.
3) "A Third Way to Look at Aid" by Jacqueline Novogratz
In this Ted Talk, creator of the non-profit organization Acumen Jacqueline Novogratz urges us to detach from typical methods of aid. She tells us the benefits of investments in social enterprise and entrepreneurial efforts in developing countries. Her lectures on 'patient capitalism' bring a new business-oriented light to how we typically think of aid, using the successes of an innovative irrigation system in Pakistan as an example.
4) "Aid for Africa? No Thanks" by Andrew Mwenda
Ugandan journalist Andrew Mwenda speaks about the framework of the Western view of Africa as one which victimizes the African continent. In this vein, Africa continues to be swept aside as a charity case of reducing poverty, instead of an opportunity to create wealth. Like Jacqueline Novogratz, Mwenda urges more private foreign and domestic investments into local businesses and entrepreneurs.
5) "A Few Ways to Fix a Government" by Charity Wayua
International Business Machines (IBM) worker Charity Wayua shares her story of diagnosing her sick government of Kenya. In efforts to make business easier to conduct in Kenya, Charity and her team were called upon to find out how to do so. What she found wasn't corruption in the traditional sense, but corruption as a symptom of helplessness. Charity's effort to ensure each and every stakeholder held the same goals is a success story in implementing change in her country's government.
6) "A Girl Who Demanded School" by Kakenya Ntayia
Kakenya Ntayia, belonging to the Maasai tribe in Kenya, tells of her personal journey from a young girl forced into a traditional ceremony that she did not even know was illegal to an educated activist striving towards education for young girls. Her story provides proof of how education can pave the way to social mobility.
7) "We're Winning the War Against Child Mortality" by Hans Rosling
Swedish statistics guru, Hans Rosling, gives an entertaining and informative talk about the power of statistics. He looks at the rates of child mortality globally, and compares the developed world to the developing. He shows us that the rates in the developing world are not as high as widely thought, and how statistics can be read in many ways while warning of the dangers of the uniformity of an 'average.' His positivity is contagious and indeed this Ted Talk will leave you smiling at his good natured optimism.
8) "Rebuilding Broken States" by Ashraf Ghani
Previously serving as the Finance Minister of Afghanistan, current president-elect Ashraf Ghani speaks about the steps towards rebuilding broken states. He starts with the danger of assumption, in this case referring to the creation of capital. He notes that his country, Afghanistan, does not prosper from popular models of capital building- nor does most of the world. He urges us to step away from this 'one size fits all' assumption. The talk is concluded with a series of questions from the audience where Ghani elaborates on his steps to rebuilding a broken state.
9) "The Bottom Billion" by Paul Collier
'Can we dare to be optimistic?' asks economist Paul Collier in this Ted Talk about the poorest billion in the world. In bridging the gap between the rich and the poor, Collier calls for an alliance between compassion and enlightened self-interest. Collier calls for a revamp of aid, trade, security, and governance policies of the developed world towards the developing world. Focusing on the dynamics of commodity booms, bad governance, and democracy in developing countries, he then dissects what makes the bottom billion stay at the bottom, and how that can change.
10) "Let the Environment Guide our Development" by Johan Rockstrom
The environment is integral to economic and social development, and the sustainability of such development. Sustainability expert Johan Rockstrom shows us the bigger picture of humans' effect on mother earth, noting that the most environmental impact is coming from the richest minority. He then leads us through what is needed to create a resilience to these effects through the dynamics of his nine planetary boundaries.
Who said studying had to mean reading academic papers night after night? With these ten Ted Talks under your belt, you're well equipped to fall into the rest of the Ted Talk black hole of stimulating and innovative videos. So what are you waiting for? Grab some popcorn and enjoy!