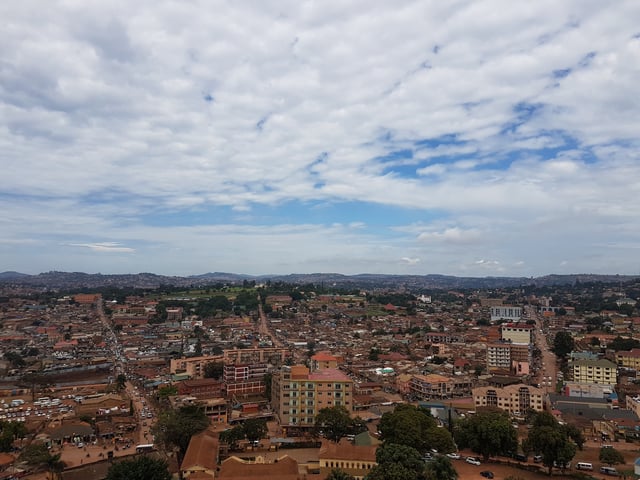 This blog was written by Sophia Okunsky, a Summer 2017 Semester in Development participant. It has been edited from its original version.
My traditional Eastern European parents have become immune to my constant desire to step outside my (and their) comfort zone and hop onto a plane to who knows where.
A couple of weeks prior to discovering the Semester in Development program, I broke the news to my lovely and supportive mother that I would be travelling to Nicaragua on yet another Alternative Spring Break trip. Her exact words, and I quote, were: "Next you'll be telling me you're going to Africa."
And here I am currently living in Kampala, Uganda as the female version of Mike Ross. My desire for adventures and challenges made me spontaneously agree to embark on a journey twenty hours away from home to intern for the largest law firm in Uganda. It's been three weeks, almost four, since I left my family and friends to travel to a country with twenty-nine other students across North America, and I'm pretty content with my decision to do so.
I got some interesting responses when I first began telling people that I would be living and working in Uganda for three months. My dad told me to bring my sleeping bag and blow-up mattress for the "hut" I would be living in. My grandmother asked me what kind of animal I would be looking after this time (Context: I went to Costa Rica in 2012 and my family is still convinced that my primary duty there was milking goats). I even had friends ask me what sort of building I would be helping to construct.
The realities of interning in Kampala, however, are as follows: I live in an apartment in Roze Courts, a beautiful building in Bukoto, with nine other students. I don't spend my time milking or looking after goats; although, these cute animals casually roam the streets around the neighbourhood just as squirrels do back in Canada. I am not helping in the construction of a school or a cafeteria for a rural community as I have done in the past. Instead, I spend my days reading over legal cases, attending conferences on human rights, and observing the daily lives of lawyers in the capital city of Uganda.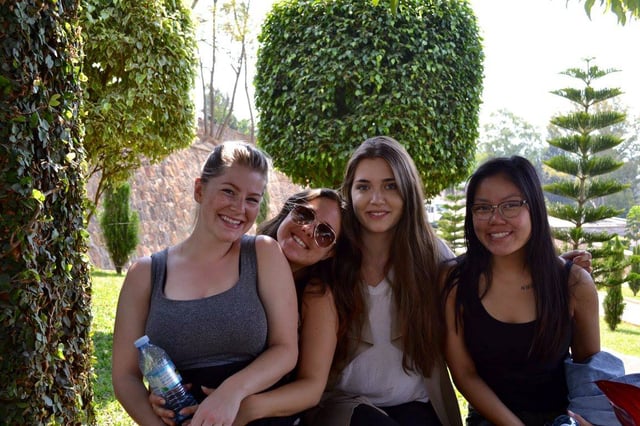 When I'm not pretending I'm on an episode of Suits, I can typically be found in apartment 601 either drinking a Nile Special or eating rice cakes with peanut butter. Instead of driving to work in my surprisingly still functioning ten-year-old Dodge Caravan, Joseph picks me up from my apartment on his Safe Boda, a motorcycle-taxi.
Although I lack the data and Wi-Fi to binge watch How I Met Your Mother for the sixth time, there are plenty of other activities around to occupy the time, whether it's travelling to surrounding towns or simply heading to Big Mike's or Bubbles O'Leary's for watermelon mint shisha and jäeger bombs. I even had the opportunity to channel my inner Latina the other day with some basic bachata moves at Cayenne, a restaurant and lounge that closely resembles Cabana Pool Bar in Toronto.
While I may be living in a beautiful ten storey apartment building with other Ugandans and expats (and coincidentally enough, the owner of Bubbles O'Leary's), there are others who are not as privileged. A large population of Ugandans do live in poverty. After all, this is a developing nation.
However, there are also many Ugandans who are able to afford access to clean drinking water and adequate education. I work in the downtown core of Kampala where I walk past men and women in business attire on their way to corporate jobs and children in uniforms on their way to school. This is not to say that I am not exposed to the socio-economic issues here, but rather I aim to paint a picture of a country that many in the Western world are not exposed to in the media.
In other words, yes, mama, I'm fine.
If you're looking for a meaningful international internship opportunity, check out the Semester in Development program with Insight Global Education.