Kampala is the bustling capital city of Uganda, situated on Lake Victoria and spread out across rolling green hillsides. From the chaotic city centre, bursting with people, noise and movement, to the lush garden suburbs in the hills, Kampala has a diversity of activities and sites to offer.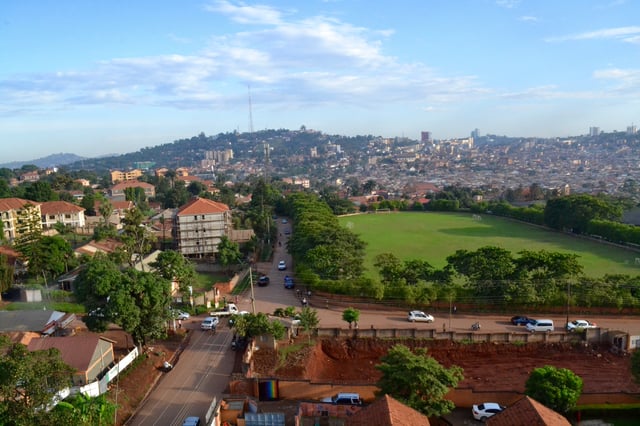 Having run the Semester in Development program in Uganda for the past four years, here are our recommendations for the top 10 things to do in Kampala.
1) Go on a Kampala Walking Tour
This walking tour features knowledgable and friendly local guides at affordable prices.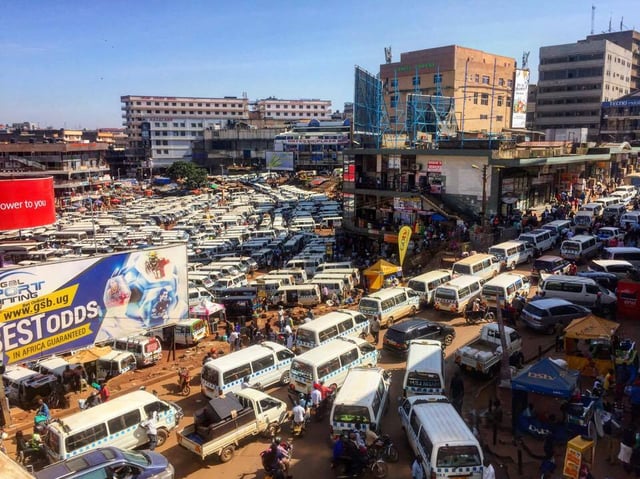 The tour lasts about three hours and takes you through the hectic city centre, where you visit the famous taxi park, after which you will be introduced to the bustiling and hectic downtown markets, go past several historical sites, and taken through the Hindu Temple and end at the National Mosque, known as the 'Gaddafi Mosque'.
Every Wednesday, Friday and Sunday night, this popular centre hosts the Ndere Troupe for a stunning performance on East African culture. The show includes drumming, song and dance routines, and a host who provides background into East African traditions.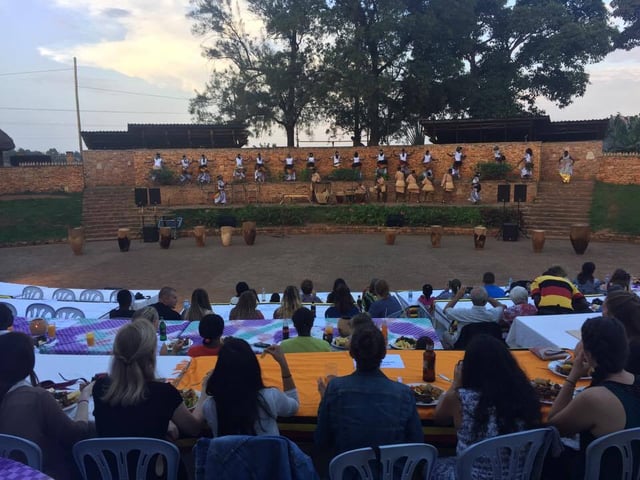 Come early to enjoy their expansive garden, cafe, and a gift shop with handmade crafts. A bar and a buffet dinner are available during the performance, featuring a mix of local and Western options.
3) Immerse Yourself in Foodie Culture
It's nearly impossible to recommend just one good spot in Kampala. The city boasts an array of amazing restaurants, cafes, and street stands offering local Ugandan food, Asian, Italian, Lebanese, Indian and more. Start the day out with a 'Rolex'- a term adopted from saying 'rolled eggs'- from a street stand, where you will pay about $1 for a vegetable omelette rolled in fresh chapati bread. If you're feeling adventurous, sample some fried grasshoppers. However, avoid the street meat to minimize your risk of food poisoning.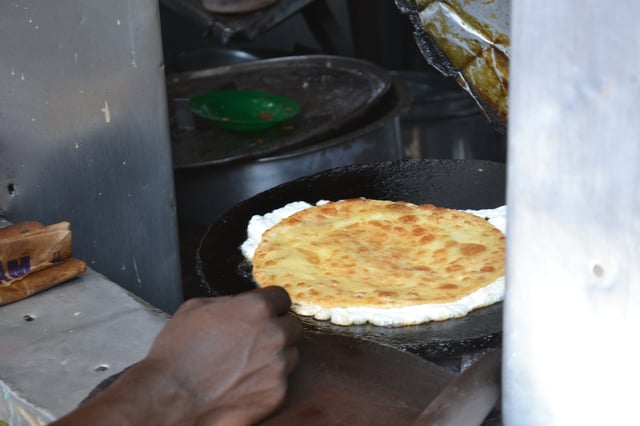 Check out Khana Kazana for some of Kampala's famous Indian food in a beautiful setting, or Great Indian Dhaba to sample their menu of Indian street snacks. If you are having a craving for Western food, visit Cafesserie in Acacia Mall. This upscale cafe has a range of delicious options, from sandwiches on homemade bread, to fresh salads. For classic comfort food and huge breakfasts at fair prices, head to Cafe Javas (pictured below).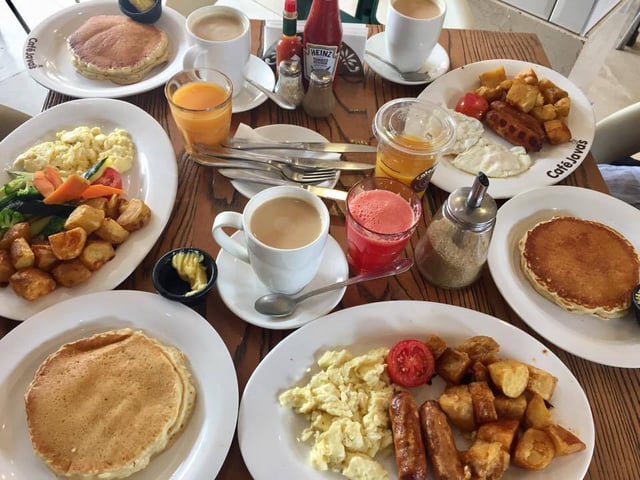 For lovers of Lebanese food and shisha, head to Pardis, where you can fill up on a shwarma plate while you relax next to a bonfire. For something a little different, check out The Lawns for wild game and barbeque, featuring ostrich and crocodile. More upscale meals typically cost between $8-15 depending on how much you order.
4) Thrift Shop at Owino Market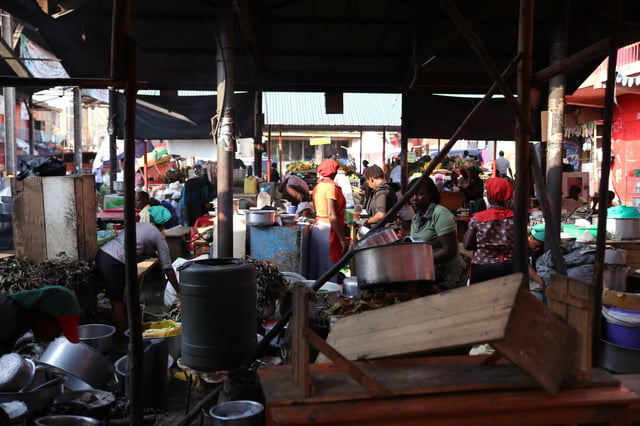 Located in the middle of the crowded city centre, Owino is the largest and most chaotic market in the city. Stalls sell basically everything you could imagine, from housing supplies, dry foods, live animals, electronics, shoes, and piles of secondhand clothing.
While these heaps of clothing may not look like much, take the time to pick through them and you are sure to find some hidden gems. North American and European brands are often buried inside, and the stall owners have a sharp eye for sizing. Expect to pay between $0.50- $2 for dresses, skirts, blouses, and even jeans. Alternatively, have something fitted to you individually by visiting a fabric stand, where a seamstress will design and sew a garment on the spot with the material you choose.
5) Embrace Nightlife and Afrobeats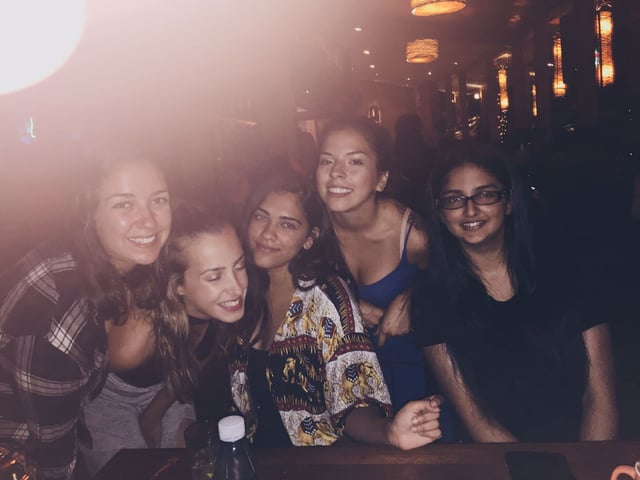 Ugandans love to party and Kampala is famous for its nightlife. Bars stay open until the sun comes up, drinks are cheap, and afrobeats music has everyone moving. Start the night out at Big Mikes for drinks in their outdoor lounge, then head over to Bubble O'Leary's Irish Pub for a crowded dance floor and a chill outdoor area. If you're feeling ambitious on a Sunday night, attend the Moroccan Pool Party at Cayenne. For a more relaxed night, check out the live music at Gatto Matto on Wednesdays or Big Mikes on Thursdays.
Check out revered local Ugandan artist Jose Chameleone for a peek into the Ugandan music scene!
6) Learn About the History of the Buganda Kingdom
The Buganda Kingdom is the largest of the traditional kingdoms in present-day Uganda. Visit the Kasubi Tombs, a burial site for four kabakas, Kings of the Buganda Kingdom, and other members of the royal family. The tombs are a UNESCO World Heritage Site for their cultural significance and architecture. While they are currently under construction after a 2010 fire, knowledgeable guides are on site to show visitors around and discuss the Buganda Kingdom.
Visit Mengo Palace, the home of the former King of the Buganda Kingdom. This palace has been unoccupied since 1966, when the forces of Idi Amin overthrew the King and forced him into exile.
7) Visit the B'ahai Temple
The B'ahai House of Worship is a gorgeous temple set atop a hill overlooking the city. One of only seven B'ahai temples in the world, this is a worthy site to see. Informative signs and tour guides are on site to share knowledge about this peaceful religion, and a service is conducted each Sunday.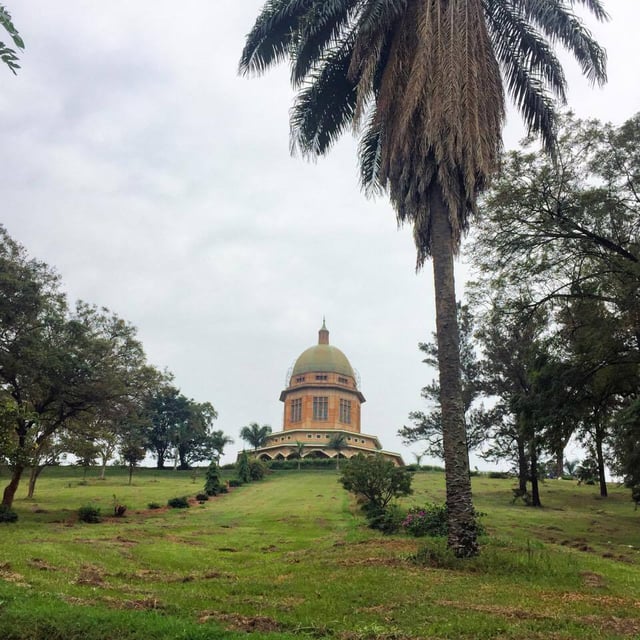 The grounds are open every day and visitors are welcome to bring blankets, picnics, and enjoy some rare peace and quiet in this sprawling green space.
8) Souvenir shop at the Buganda Road Craft Market
Satisfy all of your souvenir needs in a one-stop-shop at this craft market on Buganda Road! A collection of different stalls and shops feature carved wooden masks and figurines, traditional beaded jewelry, Katenge clothing and bags, and paintings.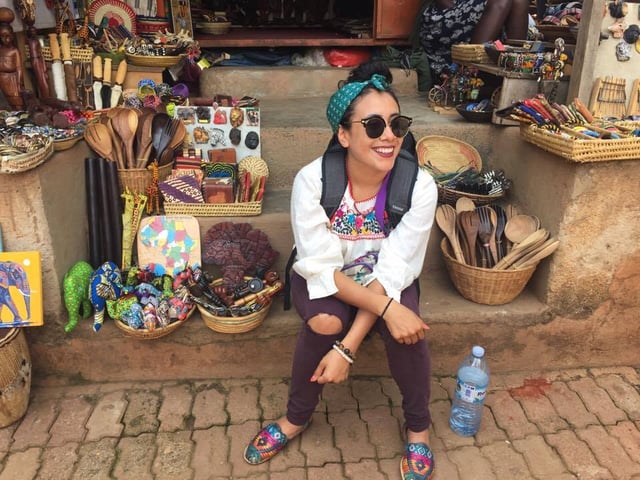 Be ready to haggle to get a good price. Afterwards, head across the street to 1000 Cups Coffee to sample beans from all across East Africa.
9) Spend the day at Speke Resort
Located on the outskirts of the city along Lake Victoria, this resort features a beautiful garden, a rocky beach along the water's edge, and an Olympic sized pool.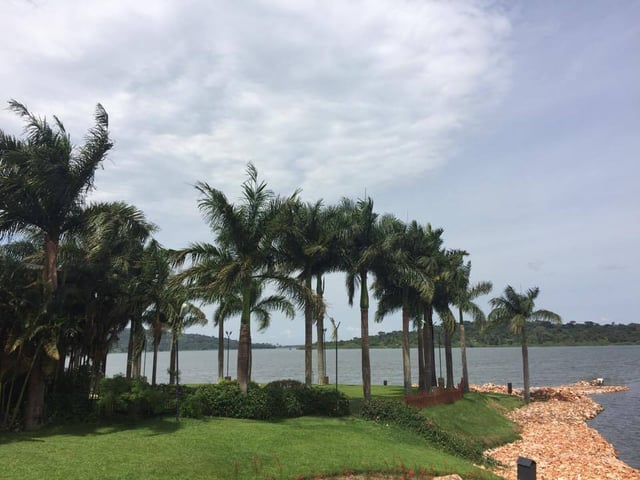 Pay the 40K day pass (about $11 USD) for access to the pool, or bring a picnic and enjoy the gardens.
10) Watch the sunset from Holy Crepe
This popular creperie has a prime location on the top of one of Kampala's many hills overlooking the city. Order a savoury dinner crepe and enjoy the view of the sun setting over Kampala's greenery. The sun sets at 7 and the restaurant is open until 8:30.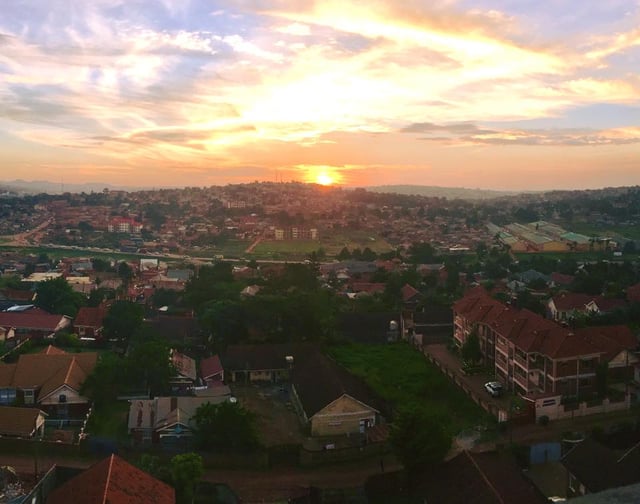 Pictured: A Kampala sunset
What's your favourite spot or activity in Kampala? Leave us a comment!
If you're looking for a meaningful travel opportunity, check out the Semester in Development programs with Insight Global Education built around a hybrid of studying and interning.