Kampala is a lively city offering great food, dance-inducing live music, and an explosion of cultural events and festivals. But for the times you just need to escape the city, the rest of Uganda will not disappoint. With plenty of incredible options to satisfy your craving for nature and adventure, the 'Pearl of Africa' has a lot to offer. Here are some fun weekend adventures in Uganda to escape the city!
Spend A Low-key Day Or Weekend In Entebbe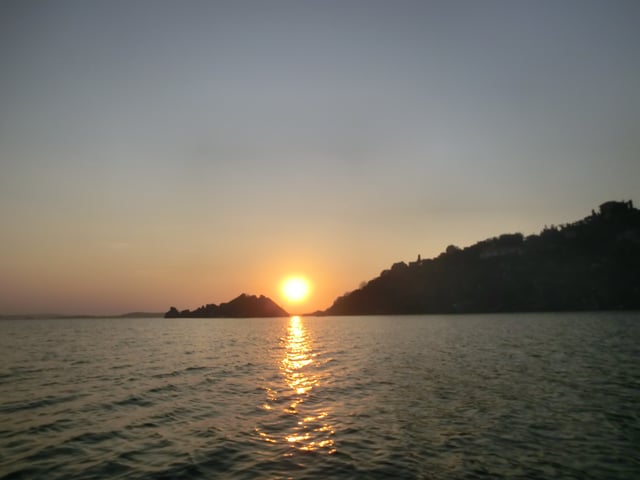 Entebbe is a small city built on the shores of Lake Victoria, Africa's largest lake. Entebbe is close enough to Kampala (1-2 hours, depending on traffic and method of transportation) to visit for a day, but has enough to do for a weekend trip.
Getting there is fairly straightforward. You can take a matatu (minibus "taxi") from Kampala's Old Taxi Park, and then take a boda-boda or taxi to your accommodation. Just give the conductor an idea of where you're going and they may recommend the best stop for you. The fare for a matatu into Entebbe is just 3,500 UGX. (You can use a currency converter here to check the current exchange rate.) You also have the option of private hire, which is significantly more expensive at 80,000 UGX – 100,000 UGX. Entebbe Backpackers is a great place to stay if you're looking for a budget option.
Some exciting things to do in Entebbe are:
Relax on the beach along the shores of Lake Victoria. Not quite a destination for swimming (you'll have to find a pool for that). You also have the option of taking a boat tour on the lake or checking out some plane wrecks at Aero Beach.
If you prefer hanging out by the pool, check out the pool at Victoria Inn.
Visit the Uganda Wildlife Educational Centre, Entebbe's zoo, to admire some wildlife.
Stroll through the Entebbe Botanical Gardens.
Go White Water Rafting (Or Just Hang Out) In Jinja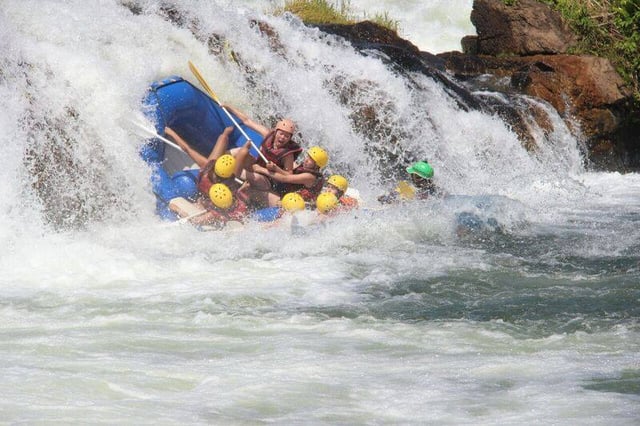 If you're looking for adventure, Jinja might just be the place for you. Located about 2 hours (with traffic) out of Kampala, Jinja is accessible by matatu (5,000 UGX), private hire, or through a tour operator (i.e. if you're going rafting). There's a number of accommodation options, including Nile River Camp which offers camping and dorm options at the source of the Nile.
There's plenty of things to do in Jinja, including:
White water rafting in the Nile. There are options for adventurers and those who want to take it easy. A full-day rafting trip with Nalubale Rafting is $140USD, inclusive of transport to and from Kampala, accommodation, and breakfast and lunch on rafting day.
Go swimming or kayaking to enjoy the water in a more leisurely fashion.
Enjoy other activities such as quad biking, horseback riding, zip lining, and more.
Chase Waterfalls in Mbale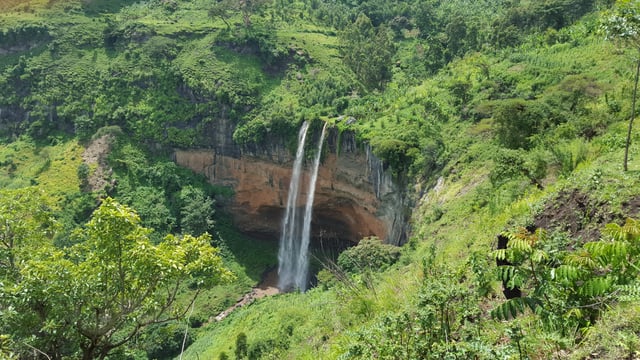 Hiking to the falls in Mbale is like being in The Shire (Lord of the Rings). There's a sense of whimsy as you walk through quiet fields and farms to get to the beautiful Sipi Falls. You can get to Mbale by matatu or private hire (600,000 UGX – 900,000 UGX). You can stay at Crow's Nest if you're looking for budget accommodation, or at Sipi River Lodge for a higher-end option. Ultimately, Sipi Falls is a favourite for enjoying quiet time in nature.
Things to do include:
Hike to the three waterfalls of Sipi (or walk off the beaten path for a fourth waterfall, ask your guide). You'll need a guide for the top and main waterfalls. The third level waterfall is highly recommended.
Enjoy a coffee tour. Contact Juliet (+256 704 326 278) from Widows Coffee Tours.
Abseil/rappel beside a waterfall.
Go birdwatching.
If you're looking to escape the Kampala traffic, all you need is a weekend to discover the thrilling adventure and tranquil nature of Uganda. So pack your travel bag, and get exploring!
Interested in a unique travel and study abroad program with opportunities to travel in East Africa? Check out the Semester in Development with Insight Global Education.