A Look into 3 Diverse Internships in Kampala, Uganda
Internships are being increasingly recognized as an important first step to gaining work experience. They're one way to achieve the sentiment that you "must have 1-2 years of experience for X entry level job". Internships can be particularly impactful for those hoping to break into the competitive world of international work.
The Semester in Development (SID) program was developed from this grassroots need for experience in the international sector and has since grown into a hybrid program combining a three-month internship with an academic component that allows participants to earn transferable credits. Beyond that, the program encourages a culture of travel by providing participants with ideas and connecting them to relevant travel companies.
What Does an International Internship Look Like?
Many students are curious about the type of work an international internship can entail. There is no single answer to the question, 'what can I expect from an international internship?'. The truth is, each internship can vary drastically depending on the organization, its current needs and projects, and the skills that the student has to offer.
The Semester in Development internships have provided opportunities that range from working on green energy with a social enterprise, to leading discussions with youth groups on the importance of education.
Our longest standing SID program in Uganda has recently placed thirty students in diverse internships with non-profit organizations and social businesses throughout Kampala. This blog delves into a few of these placements; introducing you to their interns, the work involved at the organization, and highlighting how different each placement can be.
Meet Teghan, Dara and Georgia from 'Uganda For Her'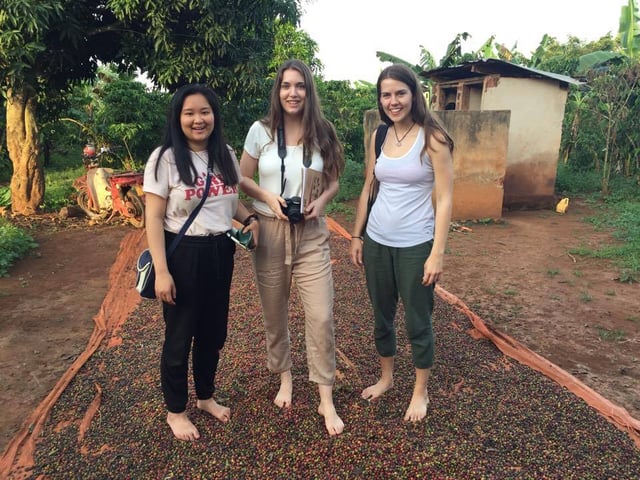 These three students come from international studies backgrounds: Teghan studies at Simon Fraser University, majoring in International Studies with a minor in Development and Sustainability; Dara majors in Political Science and International Studies at the University of Northern BC; and Georgia attends Queen's University, studying Global Development with a minor in Gender Studies.
Interning as Peer Educators with Uganda For Her, a non-profit organization focused on the empowerment of girls, the three ladies visit rural districts surrounding Kampala to educate young women and men about consent, HIV/AIDS, menstruation, and other topics relating to reproductive health. This is an interactive internship that requires an interest in public health and gender empowerment, public speaking abilities, and the opportunity to engage with youth.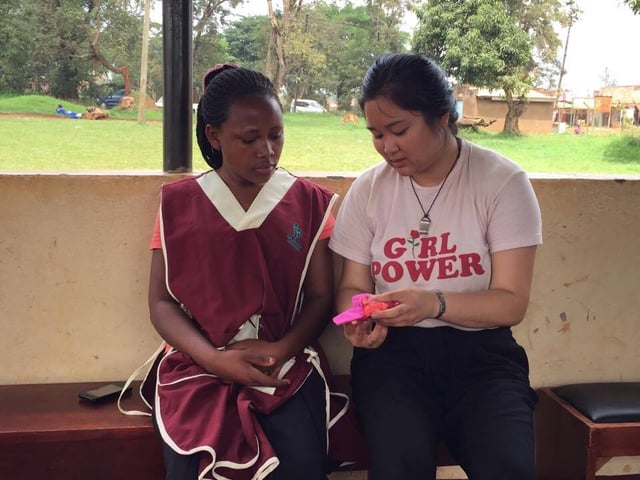 Dara explains that her studies brought forward her interest in women's rights, and her passion for youth empowerment and education came from her previous work experience as a Course Instructor at an outdoor education school. Teghan's passion for feminism and gender equality, coupled with her previous teaching experience, made this internship a perfect combination of themes and opportunities that are important to her.
" With Uganda For Her, I'm experiencing all different aspects of working with a small NGO and am gaining such valuable experiences that will impact my career and outlook on life forever." -Teghan
Meet Ashlih from 'Uganda Women's Network'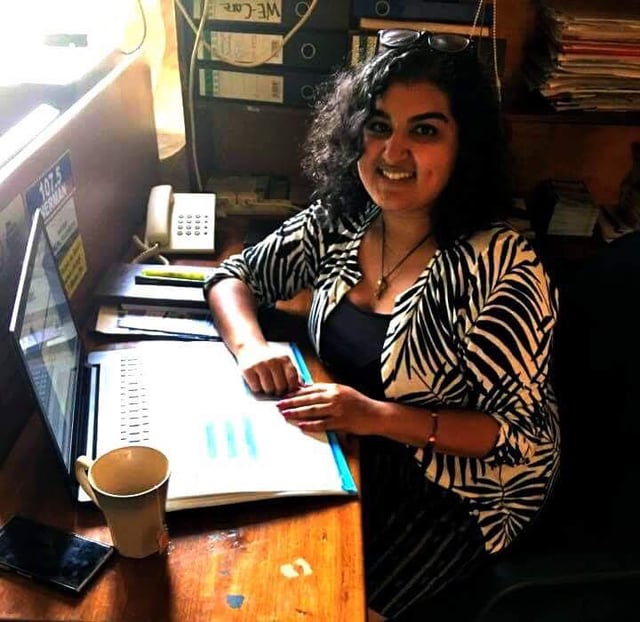 A University of Victoria student majoring in Sociology and minoring in Gender Studies, with an upcoming specialization in Global Development later this year, Ashlih was interested in working with the Uganda Women's Network (UWONET) because of her strong belief in not only equality, but also equity.
UWONET is an advocacy and lobbying network of individuals and national women's NGOs in Uganda, whose vision is a society free of all forms of gender-based discrimination. They use networking, capacity building, resource mobilization, policy research and advocacy, to coordinate collective action.
Ashlih's placement defies the stereotype that office work offers less interesting opportunities for growth. Ashlih has had the opportunity to report on the Convention on the Elimination of Discrimination Against Women; she has helped analyze the national budget from a gender perspective, and is conducting an index of different media mediums to find gaps in gender equality.
"Being completely new to the NGO and intern world, UWONET has provided me with a wholesome experience… and is contributing to the sharpening of both my soft and hard skills that I will take forward to further contribute in my next endeavor." -Ashlih
Meet Michael from 'Joint Energy and Environment Projects'

Coming from a double major in Environmental Studies and Political Science at the University of Victoria, Michael was hoping to gain experience that could lead him towards a career in sustainable development within the Global South.
His placement at Joint Energy and Environment Projects (JEEP), a non-governmental organization working to combat environmental destruction in Uganda, is leading him in the right direction. Michael has a hands-on, outdoors placement working in a garden that educates citizens on farming in urban and rural areas. As many Ugandans struggle with the ability to manage small-scale farms amidst changing weather patterns caused by climate change, JEEP helps to educate citizens on different species and methods that will increase food production.
Recognizing the role that organic farming plays to increase food security, sustainability, and a boosting of the local economy, Michael is seeing parallels throughout his internship to the importance that farming can have in Ugandan development. With much of the food produced through mass farming being exported to the West, sustainable farming is an ever-important focus, and something that Michael's internship is allowing him to explore further.
" Africa has the means to grow food for the whole continent through education and awareness in sustainable farming." -Michael
Stay up to date on current students' internship experiences by checking out our social media for the weekly #StudentSpotlight on Facebook and Twitter.