Thoughts of the little island of Zanzibar often evoke images of long stretches of untainted white sand beaches and light blue waters. Not to mention blazing orange sunsets, fresh seafood cooked in East African spices, and cold beers on the beach. Hailed alongside the likes of some of the most beautiful destinations in the world, like the Maldives, Zanzibar is a renowned world destination and a beach-lover's paradise.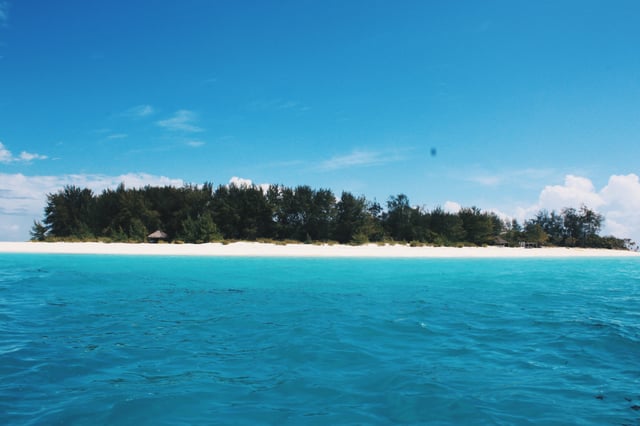 Blue water and white sands are abundant on the beautiful island of Zanzibar!
Situated on the coast of Tanzania, there is a lot to this little island, which is seeped in history and cultural vibrancy. If you are traveling to East Africa, a stop in Zanzibar is an absolute must. Here is a guide on 5 things to do in Zanzibar, from exploring the multitudes of alleyways in Stonetown to finding yourself in another world below the surface of water snorkeling or going to deeper depths scuba diving, we are sure you'll have your hands full of exciting things to do!
1.) Explore Stonetown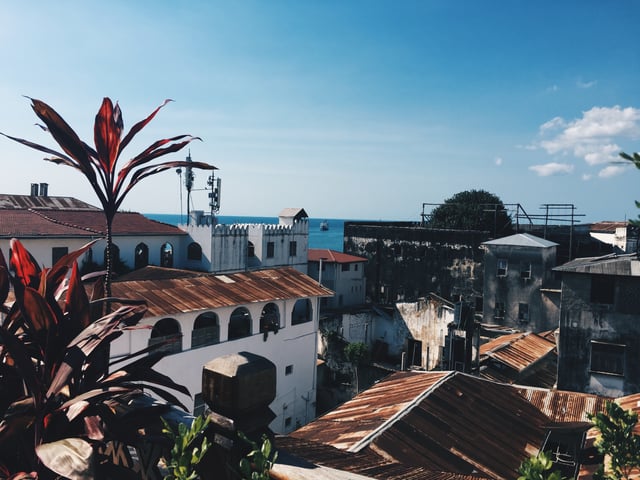 The view from one of many rooftops restaurants in Stonetown. Spend hours gazing at the Arabic-influenced architecture!
A trip to Zanzibar is not complete without a visit to the alleyways of Stonetown. Get lost in this labyrinth and find yourself stumbling upon little shops, markets, cafés, and restaurants. Stonetown is a haven for local arts and crafts, great seafood, and a spice market that will surely leave your senses on overdrive.
Queen fans will not want to miss a visit to Freddy Mercury's house- although be aware it's not much of a house, rather a door with some signage about Freddy's birth in Zanzibar. But fret not, a drink in the Freddie Mercury restaurant will surely satisfy you!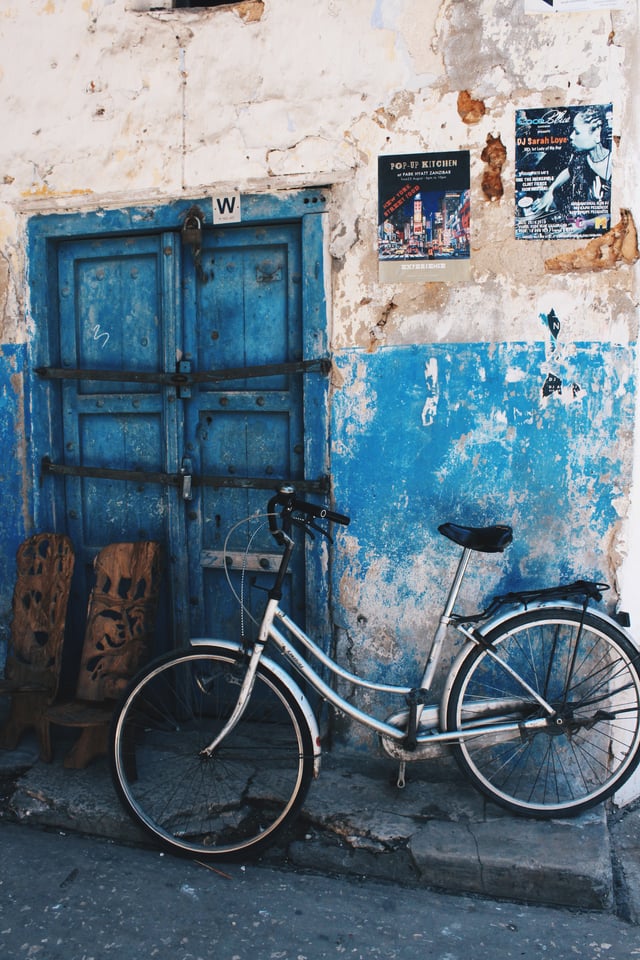 Traditional Swahili culture meets modernity; Stonetown is the ultimate juxtaposition.
End the day by watching the sun go down over the water on the very edge of Stonetown where fishing boats return for the night, and local adolescents end the day by cliff jumping into the water or playing soccer on the beach.
2.) Go scuba diving or snorkeling
There are plenty of companies that offer snorkeling and scuba diving trips in Zanzibar, although the easiest way would be doing it through your hotel! For the budget conscious, we recommend Zanzibar Watersports, which offers a snorkeling and scuba diving half day excursion for a low price including a meal and dessert!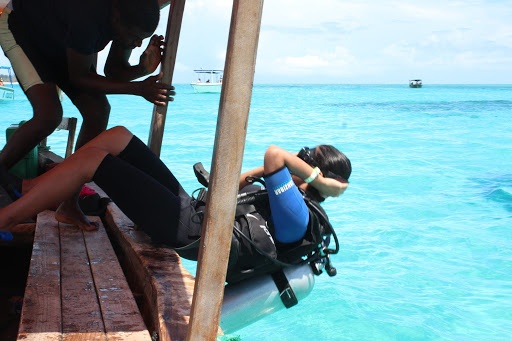 Explore the Indian ocean at its depths, and cross scuba diving off the bucket list!
Taking an hour long boat ride through some choppy waters is most definitely worth the glimpse into an underwater world. For the snorkelers, enjoy being surrounded by schools of brightly coloured fish amongst the turquoise blue waters. While the more daring scuba divers can explore more deeper depths and spy on some of the more deep-hidden sea creatures!
3) Go on a Spice Tour
Explore one of Zanzibar's spice farms, and find it a treat for all the senses as you take in the views, smells, and of course, the tastes of the vast array of spices! Learn the history of the roots and sources of the spices, which originally came from Portuguese colonizers.
We recommend using Zanzibar Spice Tours, voted at #1 on Tripadvisor for tours in Zanzibar.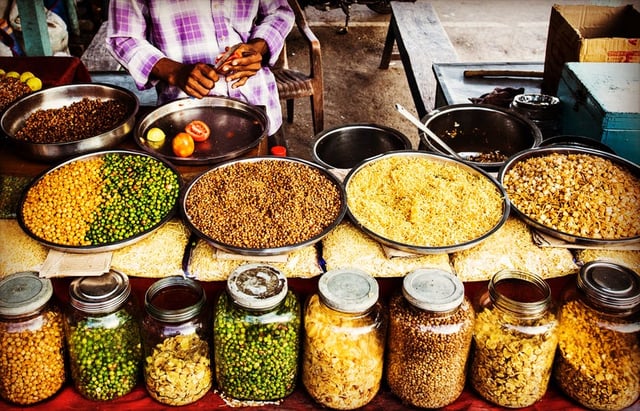 A feast for both the tastebuds and the eyes!
After learning about the spices, you'll be treated to a delicious meal where you can test your knowledge out in practice! After this tour, you'll be sure to never have a boring meal again with your newfound spice knowledge.
4.) Check out Kendwa Rock's Full Moon Party
And for you party animals, you do not want to miss out on Kendwa Rock's Full Moon Party, the biggest party on the island held every month.
A favourite amongst locals and visitors, the night includes a delicious grill barbecue of meats and seafood, a show of acrobats and fire eaters, and a full night of dancing, music, and drinks!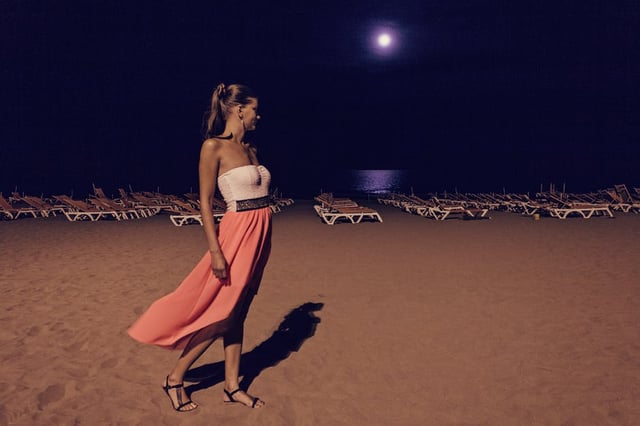 Let your hair down, and enjoy the food, drinks, and entertainment at Kendwa's famous beach party!
Kendwa's full moon parties are renowned internationally, and have been listed as one of the top 10 full moon parties in the world! To check out when the next one is, look at their website here.
5.) Absolutely nothing!
Zanzibar is world famous for its beaches, so we definitely recommend spending some time doing absolutely nothing at all, and just relaxing and enjoying the sun.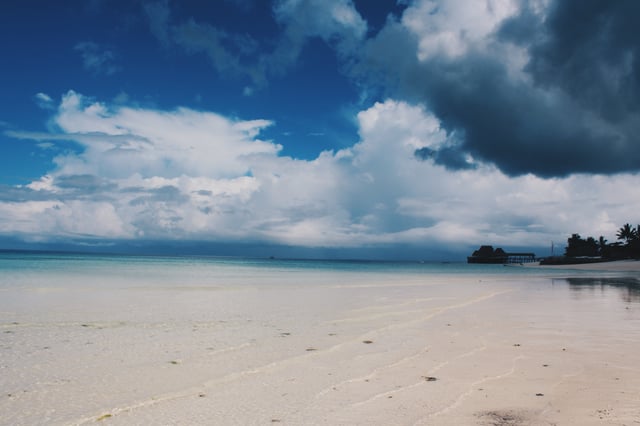 Sometimes, it's best to do nothing- especially when the views are this good!
Sit back, slap on some sunscreen, read your favourite book, and sip on some coconut water (or something stronger) to the sounds of vendors calling out for prospective customers amongst your fellow lazing counterparts.
After your time in Zanzibar, we're sure you'll be dreading the plane ride back home. But fret not, the little island bursting with vibrancy- whether it's in the people, the food, or the wildlife- will be awaiting your return!
Learn more about opportunities to travel and study/work in East Africa here!