While life in East Africa is considerably cheaper than in North America or Europe, many travellers find it becomes easy to change their normal spending habits to take advantage of low prices, and go over their budget as a result. Cheaper food can translate to more frequent meals out, affordable transport may overtake your usual walking habits, and being in an exciting and beautiful new region encourages travel opportunities that can collectively take a hit on your bank account. If you are a budget conscious traveller, here are some helpful tips on how to travel East Africa on a budget!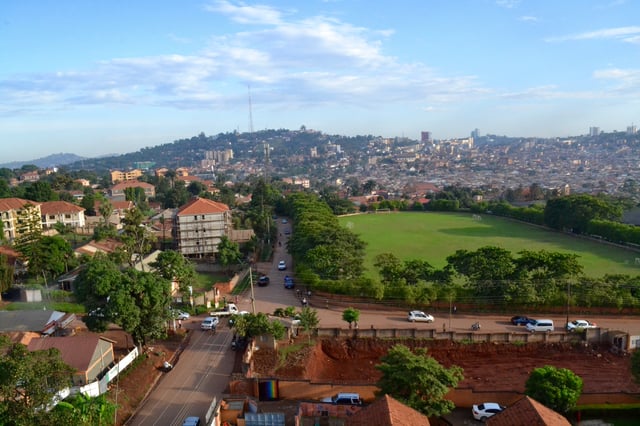 Eat Local
Eating local food is a cheap, delicious, and great way to immerse yourself into the culture of the region you are visiting. A local restaurant might put you out $1-3, depending on your choice of meal, while a street stand can be as low as $0.50 for a light meal. In Uganda, you can grab a rolex, which is fresh chapati rolled around a hot vegetable omelette, for between $0.50 and $1 as a filling breakfast or lunch.
Small restaurants supply heaping plates of rice, matoke, beans, meat, and curries for only a few dollars. Keep an eye out for sanitation wherever you are eating, and avoid street meat whenever possible to lower your risk of food poisoning and dysentery. A good rule of thumb is to 'go where the locals go', and look out for shops and stands that draw the most crowds.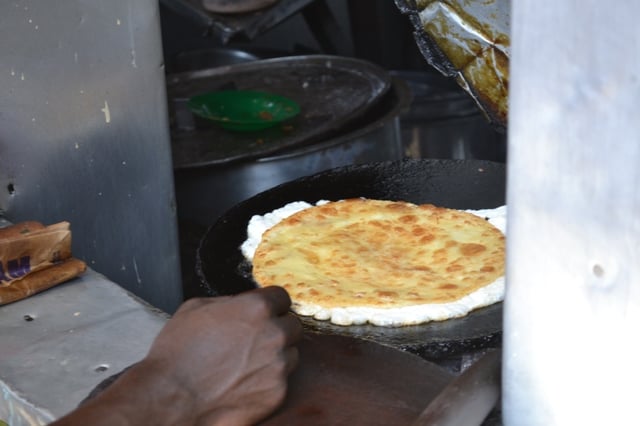 Don't be afraid of tents and bunk-beds!
Accommodation can add up if you are moving around frequently, and particularly if you are looking for spots with good amenities. Finding accommodation with clean bathrooms, reliable security, and a safe location within the city or town can sometimes lead to a higher price. Additionally, wIth the heat of East Africa, many travelers look out for spots with pools or proximity to water.
However, websites of hotels, resorts, and hostels often only feature private rooms. Call their reception directly to inquire whether they have camping or dorm options available. For example, popular beach resort Kendwa Rocks in Zanzibar, Tanzania, only advertises private rooms upwards of $50 per night, but a phone call allows you to book into their dorm rooms for as low as $20 (depending on high or low season).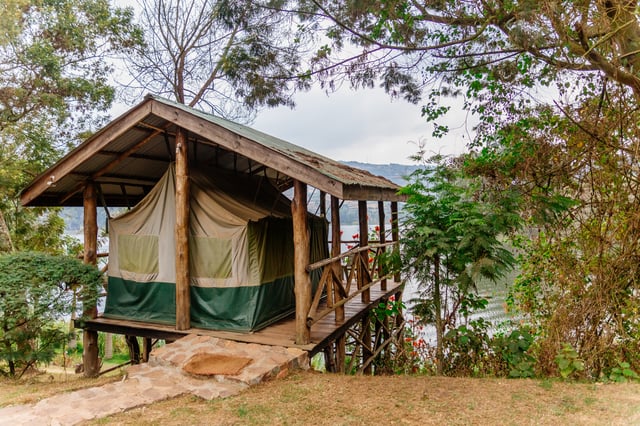 If you are willing to ditch the bunk-bed and sleep in nature, popular hostel Entebbe Backpackers, along Lake Victoria in Entebbe, Uganda, will offer you a tent for as low as $5 per night. If you are staying for a longer period of time in a main city, such as Kampala or Nairobi, check out Air BnB for cheaper options with more privacy. Remember to always consider safety precautions with any accommodation arrangement you decide on.
Embrace unconventional transport
Growing up in a Western environment, you may never have anticipated yourself hopping onto the back of a motorbike or joining a crowded minibus full of people to get around a city. Motorbike taxis, known as boda bodas, and minibuses, known as matatus or simply taxis, are the cheapest ways to travel through East African towns and cities.
Depending on the distance you are going, a ride can cost you anywhere from a few cents to a few dollars. You can even take matatus between cities, costing as little as $10 for hours of driving. Ensure you negotiate price before using either form of transport. Ask local people in the area or staff from your accommodation what the typical price would be, so you can avoid 'mzungu price', whereby drivers try to give tourists a higher price.
While they may seem intimidating at first, don't be afraid to try out these popular methods of transport. East African people are notoriously friendly, and with a high level of English spoken, particularly in larger cities, most travellers find they are never without a helping hand when they need assistance navigating transport.
Read this article for more about how to get around in Kampala!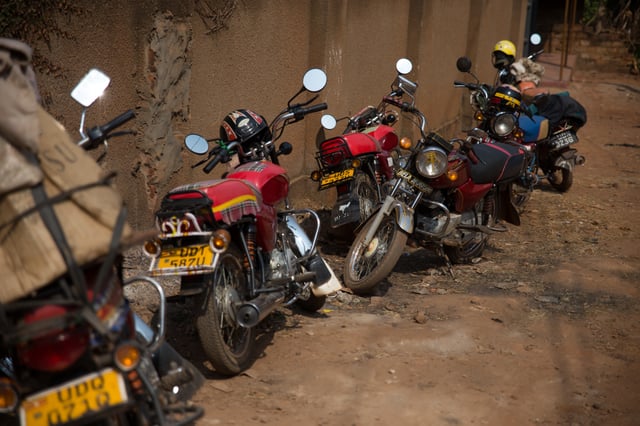 With that being said, watch out for pickpockets while on matatus, wear a helmet while on a boda, hold your belongings closely, and avoid public transport after dark.
If you can withstand long hours of travel and infrequent bathroom breaks, consider forgoing a plane ticket between East African countries for a ticket on a coach bus. Try to book a nicer bus, with air conditioning and comfortable seats, by reading reviews and asking for recommendations. Even with those considerations in mind, you can snag a seat on a bus from Kampala to Nairobi for as low as $30.
Do your shopping at markets
From Kampala to Kigali to Dar es Salaam, sprawling markets are a main feature of East African cities. They offer everything from fresh fruit and live poultry, to piles of secondhand clothing hiding well-known Western brands, to electronic stands, to tailors that will design and sew you a garment on-site. Nearly anything you might need can be found at a market. If you can brave the crowds and heat, and utilize your bargaining skills, expect for the low prices to pay off.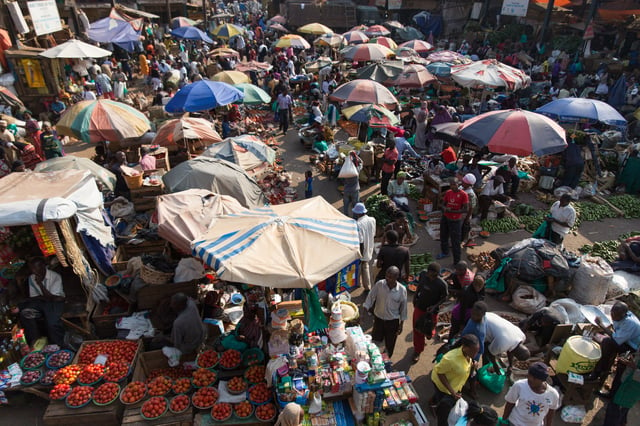 When I first moved to Kampala, I found I had underestimated the smart nature of business dress and was in desperate need of some nice blouses and skirts. I was able to get real silk blouses and fitted skirts from Owino Market, the city's biggest and most hectic marketplace, for $1 each. Soon after, while on a trip in Kigali, my headphones died and I was able to replace them with an equally nice Samsung pair from a market stall for $3. (Be sure to keep a close eye on your purse while in the markets and preferably explore them with a friend.)
So, there you have it- with these handy tips you will be able to get the most of you travels in East Africa, without breaking your bank! Happy travelling!