After only an 8-hour bus ride from the bustling and energetic city of Kampala, you'll find yourself in another world. Located in the South West corner of Uganda, one could make the case that Lake Bunyonyi should be considered one of the natural wonders of the world.
Given its tranquil atmosphere and picturesque landscapes, we recommend you put this destination at the top of your travel to-do's. Therefore, we've decided to put together a Lake Bunyonyi guide to make sure you get the most out of this adventure.

Twenty-nine islands ranging in various shapes and sizes are scattered across the lake with rolling hills covered in subsistence farming – be sure not to miss a sunset!
Situated in a deep valley between the towns of Kabale and Kisoro, Lake Bunyonyi is believed to be the second deepest lake in Africa (close to 3,000 feet deep) and estimated at more than 8,000 years old. In the local language Rukiga, Bunyonyi means "place of the small birds", which will make more sense once you are greeted every morning to the sound of some of the over 200 species found in this area.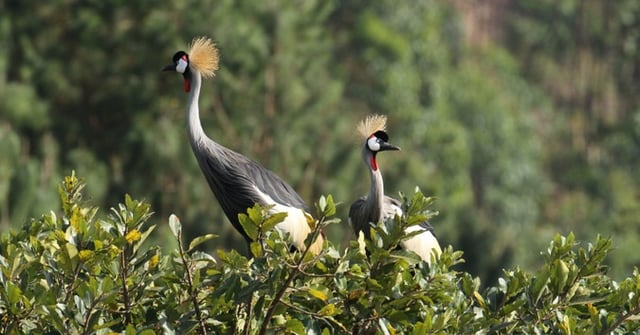 Bird-watchers are sure to have a blast spotting all the different types of birds around the lake!
Visitors often frequent this slice of paradise for some rest & relaxation after gorilla trekking in Bwindi impenetrable forest; however, there are activities - apart from worshiping the scenic landscapes – that will easily fill a weekend trip (or more). Here are our top things to do and places to go on Lake Bunyonyi on a weekend getaway from Kampala:
Canoeing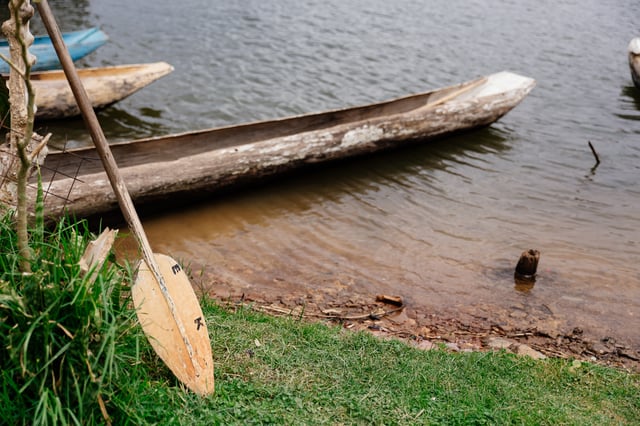 Canoe your way around the little islands scattered through the lake, and try not to tip over when you hop in!
The most common mode of transportation on these waters is the dugout canoe, most often made from Eucalyptus tree trunk. Spend your time canoeing between the different islands on the lake and see what each one has to offer! Learning to manoeuvre these around could be a task on its own. You can rent your own from almost any of the resorts located around the island or ask your resort to hire a guided tour.
Swimming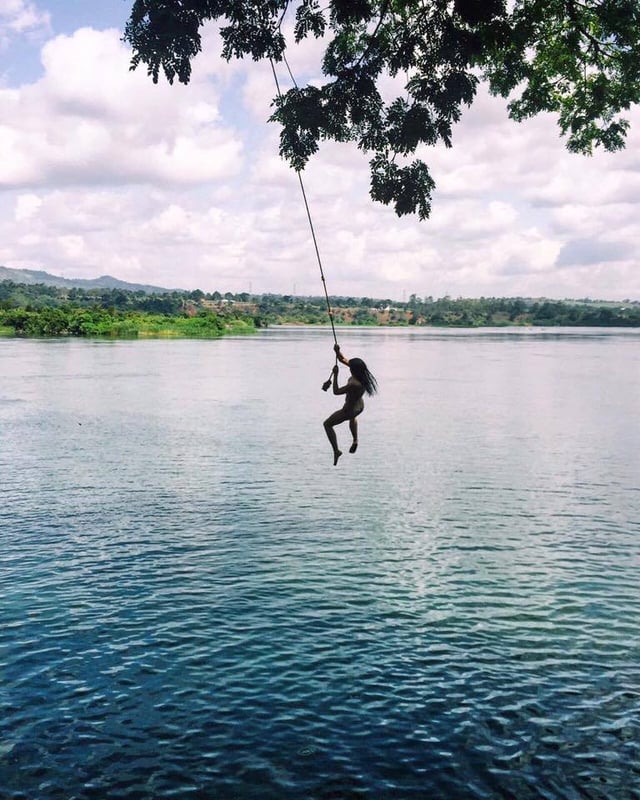 Whether you prefer to sunbathe on the docks or just jump right in, Lake Bunyonyi provides the perfect place for both fun and relaxation.
Most resorts around the lake offer a dock and lounging chairs for a beautiful view of the lake and you can easily spend a day swimming and sunbathing. Lake Bunyonyi is known as one of the few lakes in Uganda free of bilharzia (a common parasite found in southern Africa), making its waters safe for swimming. However, always use caution and make sure to research and check if there have been any updates.
Hiking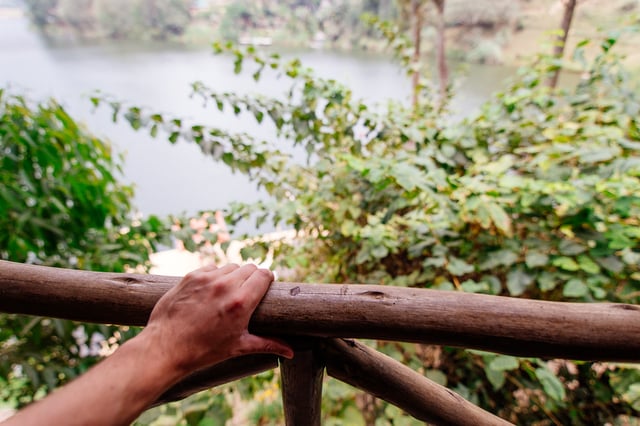 Walk at your own pace, or challenge yourself with a more difficult hike. There are plenty of adventure options at Bunyonyi!
There are a variety of hikes to suit the needs of all hikers. You can take a more leisurely stroll amongst the tops of the hills or for more advanced hikers, take a steep walk up to Arcadia lodge for a drink and beautiful views. To learn more about the local culture, you can be taken to a local Abeshi Blacksmith or to the Bakora Caves. Inquire at your lodging to ask for a guided hike.
Boat tours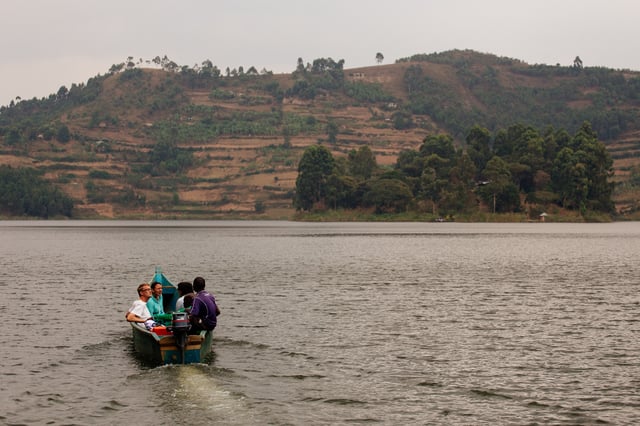 If handling that canoe proved too difficult a feat, have no fear! Take a boat tour and see much more that the lake has to offer!
Explore the entire lake by motorboat where there are a variety of things to see such as Nyombi swamps, bird watching havens, or even a tour to learn about the different histories among the islands. The most famous is the dark history of Punishment Island, but we will leave the details for when you're actually on the tour.
Discretionary:
Please make an informed decision when accepting such a tour as some feel these exploitative. The Batwa in this region, one of the original inhabitants of the country, were dispossessed of their ancestral lands by the government to build the Echuya Forest Reserve with tragic consequences — today, their community suffers from rampant social problems. To survive, they invite tourists to their community, where they perform song and dance for money.
Rest & Relaxation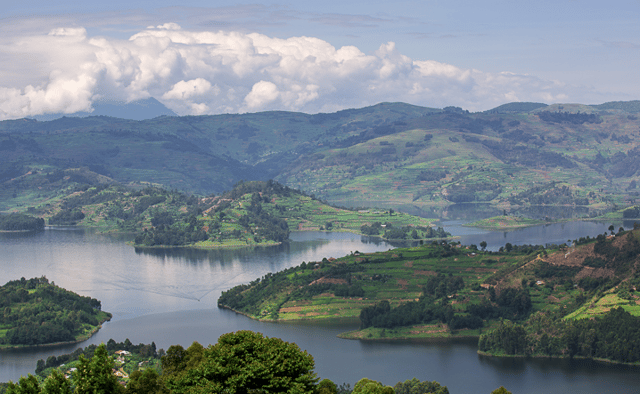 Sometimes you just need to take a little time to breathe in surreal views like this one. Remember to always take that moment!
We are all drawn to travel for the thrill and excitement! Sometimes you're on the go so much you don't have the chance to actually rest. Lake Bunyoni is the perfect place to sunbathe, catch up on a good book, watch the sunset and sunrise, and watch the world go by.
Read our tips on where to stay in Lake Bunyonyi here!
Click here to learn more about opportunities to travel to East Africa with Insight Global Education!