Is there anything better than a delicious meal? If you're a self-proclaimed foodie, the answer is probably somewhere along the "no" spectrum.
While you dive into your travels to the heart of Ecuador, be sure to check out the best food spots in Quito for a diverse and unforgettable foodie experience.
Without further ado, here are the best food spots in Quito:
Awarded the Five Star Diamond Award in 2017, this restaurant is not one to be passed up. Not only is the food delicious- with both traditional Ecuadorian dishes as well as international ones, the panoramic views are absolutely stunning. Some may even say that it has the best view of Quito from its balcony. If you want to try a traditional dish, test out the Sopa Locro de Papa (I mean come on, there is avocado in it).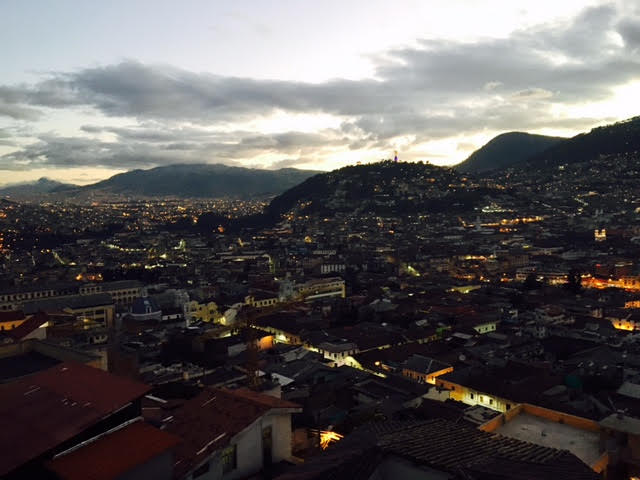 This cute and cozy pizza place on the magical street of La Ronda in Old Town is the perfect friday night meal. The cafe is run by the sweetest, most friendly lady you will meet in Quito. As some of the students have said, "all the food feels like it is made with love!" The empanadas and canaleza are both also outstanding.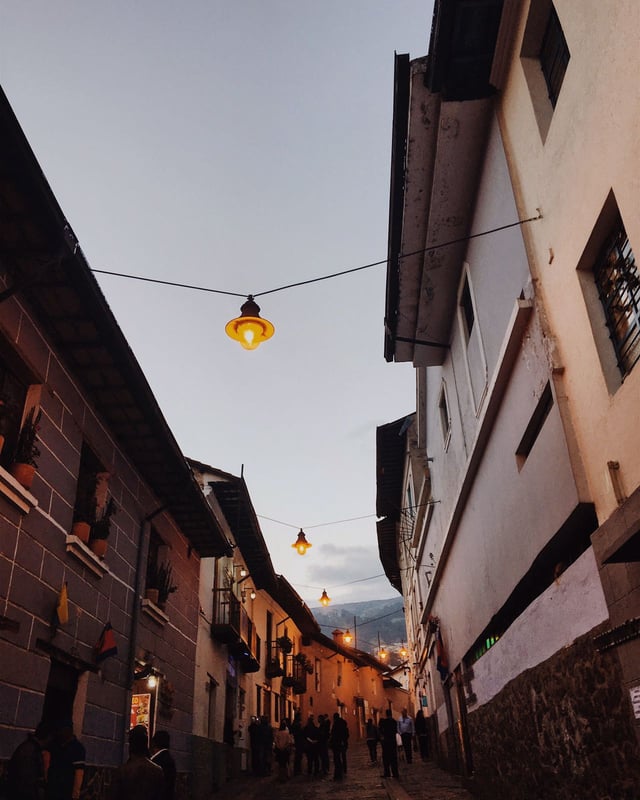 The name says it all- beautiful view, and oh is it ever. If you are spending the day walking around Old Town, this is the perfect restaurant to end your evening at. The roof top surrounds you with extraordinary views of Old Town. The menu is packed with lasagnas, sandwiches, empanadas, you name it. Compared to some other restuarants, it is a bit on the pricier side , but well worth it for the views and the exceptional food. If anything, order a drink and an appetizer and enjoy the sunset!
If you are in the mood for some tea and delicacies, look no further. Located at a colonial hotel in Old Town, this is the perfect place for some Sunday afternoon down-time. The comfy couches and lovely decor are sure to leave anyone in a good mood.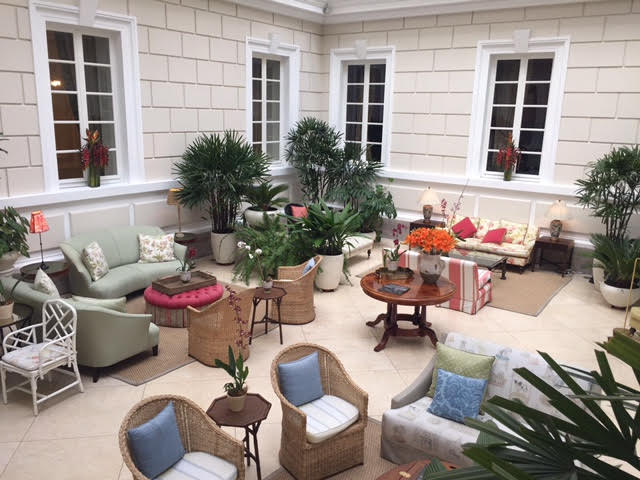 For a quick, delicious meal for those who are missing the simplicity of fast food, this is the place to be. With no equivalent to your fast food places back home, you will be trying something new, yet your taste buds will thank you. If you are headed for a night out in Plaza Foch, stop by CCS for "the best burger in Quito". Gourmet, unique hamburgers, does it get better?
Located in the vicinity of Parque Itchimbia, Pim's has a reputation for being one of the best places to eat in Quito. In addition, you are surrounded by the beautiful park and stunning views of volcanos, mountains, and Old Town. Pim's is a traditional Ecuadorian restaurant with international twists- the grilled salmon in particular is to die for. While it can be on the pricy side, it is most definitely worth the trek out to Itchimbia.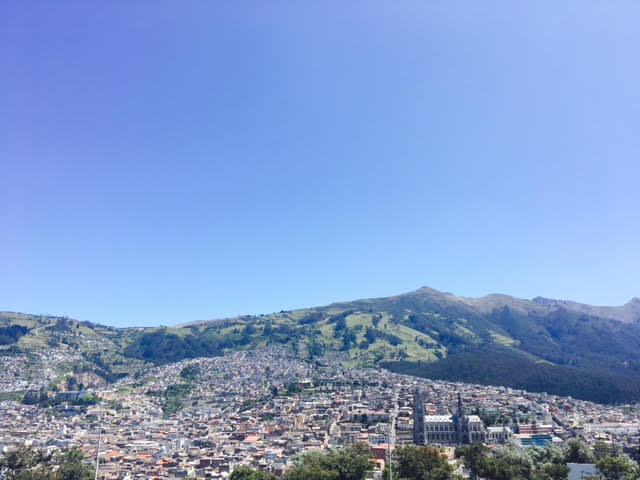 The perfect place to get some work or reading done, Jaru has never disappointed. Quiet music and good vibes, it is easily to lose track of time. With a number of delicious, house-made baked goods, chai lattes, and sandwiches, you can easily spend hours being productive here (or not).
Serving up varieties of pasta, pizza, and deserts, this Italian-owned restaurant is one of our absolute favourites. There are almost 3 dozen different types of pizza to choose from! The big brick oven tells you all you need to know about the pizza process and its level of greatness.
Who doesn't like crepes and waffles? Savory, sweet, you name it. The ice cream here is also on a completely new level. Located in Quicentro, as well as near Plaza Foch, you will have an abundance of options to choose from. You literally cannot go wrong.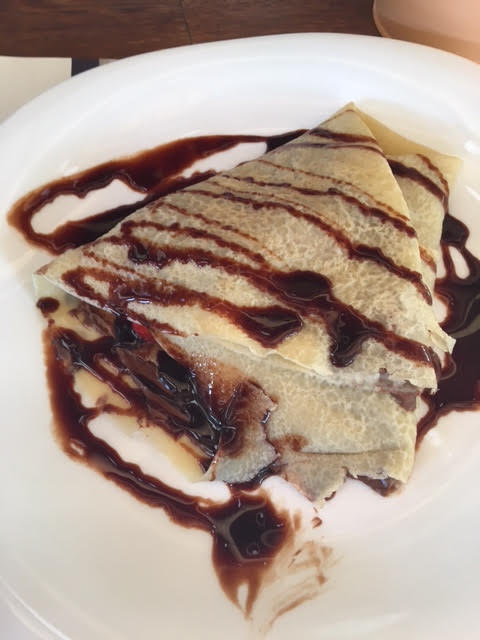 So now that you have these insider tips, you can start exploring Quito's diverse culinary options! Happy eating!
Interested in living and learning in Equador?