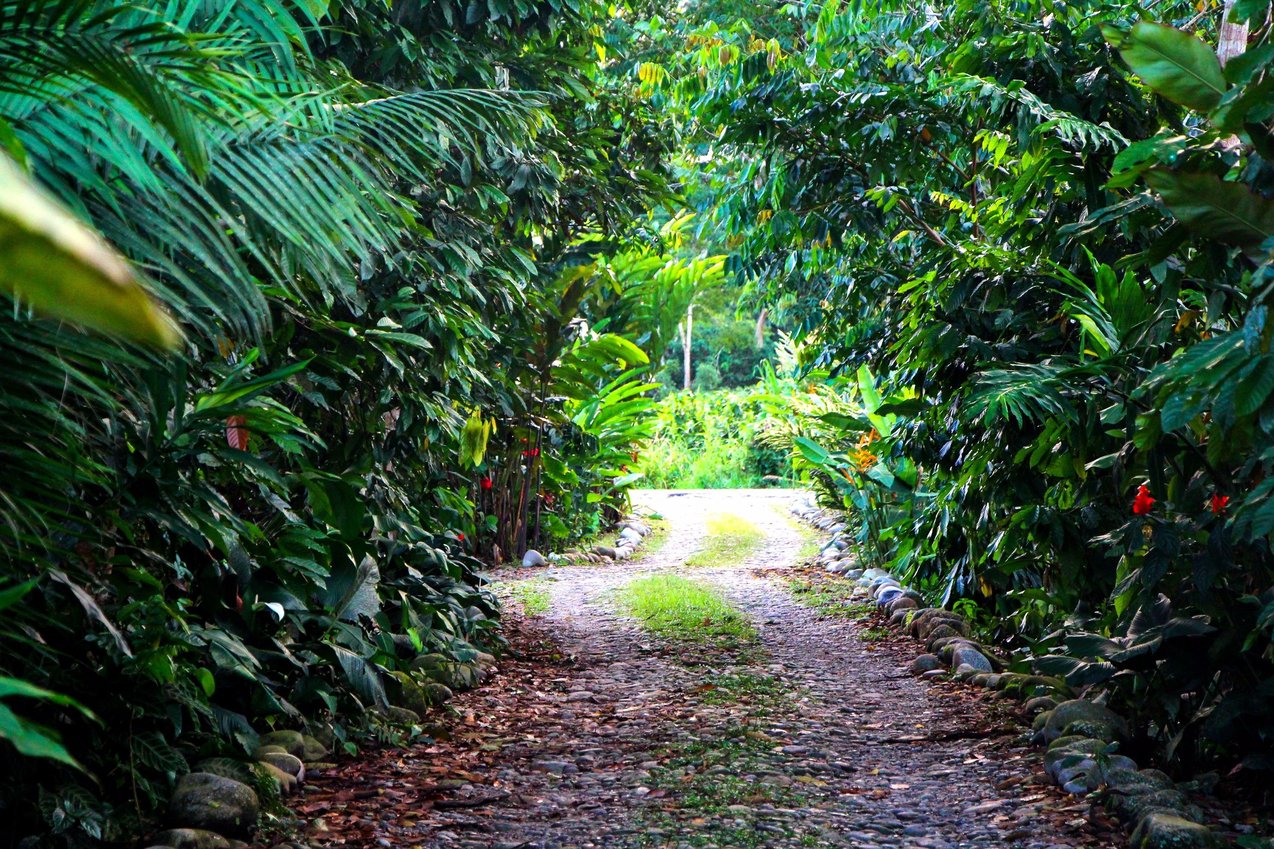 Today was the final day in the Amazon and by far the busiest. Our day started very early, for most of us at 7:00am when we all gathered in the dinning room and had our breakfast.
Our breakfast consisted of a green onion egg omelet. Sourced from the free-range chickens in Sinchi Warmi, and fried cassava root, which is similar to a potato. We also had a drink of freshly squeezed mixed fruit juice.
Amazoonico Animal Rescue and Rehabilitation Center
At 8:00am after having our energizing and fulfilling breakfast, we headed on a 1 hour and 30 minute boat ride downstream on the Napo River to Amazoonico Animal Rescue and Rehabilitation Center.
The boat ride was a tranquil experience where we could enjoy the glorious views that is the Amazon River side. Some that were very relaxed took this opportunity to have a quick rest, myself included.
We then arrived to the Amazoonico Animal Rescue Center. We were greeted by volunteers who acted as our guides. Though their name may be deceiving Amazoonico is not a zoo. It is an animal rescue and rehabilitation center where the ultimate goal is getting the animals they rescue back into the wild.
They receive their animals mainly from the ministry of the environment. Most of the animals were either used as tourist attractions, or kept as pets in unsuitable conditions.
In Ecuador, it is illegal to keep exotic or wild animals as pets. Though when people are caught committing these crimes there is no penalties or fines. These animals are then turned over to Amazoonico.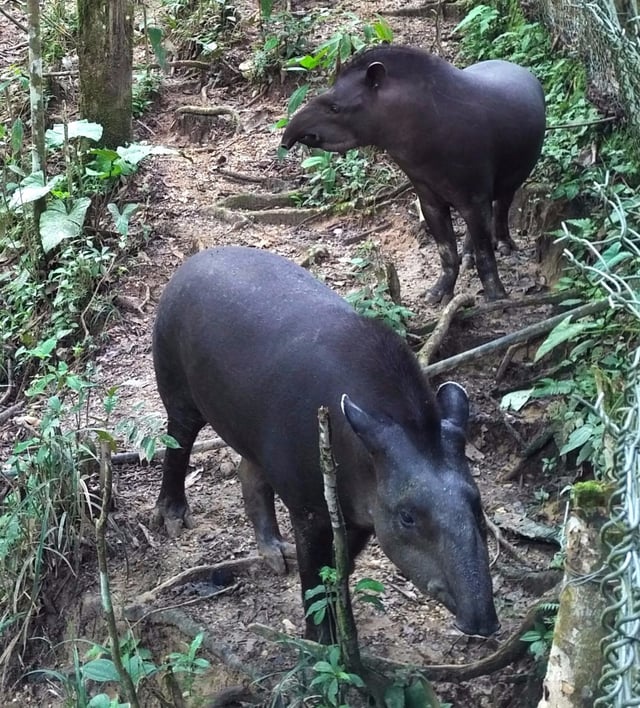 We saw various different animals some of the most interesting ones included a Tapir which looks like a cross between a horse, elephant, and a pig. Tapirs are the biggest animals in the rescue center. It is the funniest, and ugliest animal I have ever seen.
We also were able to see various kinds of birds, and different species of monkeys. The smartest species of monkeys that we saw were the Capuchin and Spider monkeys.
We had the opportunity of a lifetime to witness many kinds of Amazonian animals in an environment where they are getting the proper care and attention. One of the best parts about Amazoonica is their location in the Amazon jungle. This allows them to have the ability to release animals in a 100 acre forest of protected land.
I feel Amazoonico is very needed and valued, and we should strive to have more educational centers like this, and admire their respect for the environment and the animals living in it.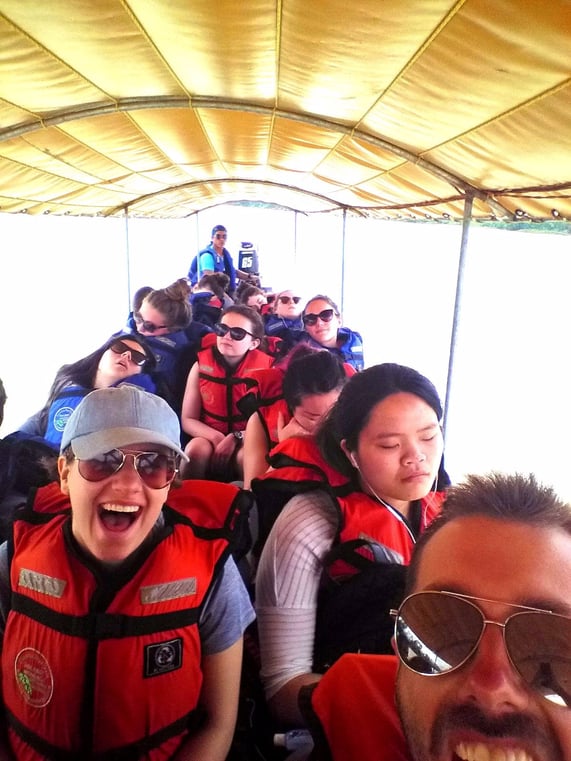 Rafting the Napo
After one of the most memorable experiences of my life, we had a 2 hour boat ride back to Sinichi Warmi. We had lunch which was tomato sardine soup with perfectly cooked plantain chips, and of course freshly squeezed juice. It was wonderful.
We then ran into a bit of rainy weather. Our plan was to go rafting down the Napo river but with the weather not cooperating we were not sure if it was going to be possible.
Fourty-five minutes after lunch it was blue skies ahead. The Amazon jungle was on our side. We arrived to the launch point, strapped on our helmets and life jackets and we were on our way. The ride was exciting and exhilarating. The trucks were at the end to greet us and give us a ride back to Sinichi Warmi.
Chocolate Making!
We arrived back at Sinichi Warmi and our day was not even close to done. After a quick change of clothes we all gathered back in the dining area where Sophia, who is an employee of Sinichi Warmi also known as the chocolate woman, started to give us a lesson on how you make chocolate directly from the coco fruit to the delicious chocolate that we know and love.
We took part in every element that went into making this from the cracking of the roasted beans and grinding them into powder, to the mixing of the sugar and the cocoa, and of course the eating of it as well.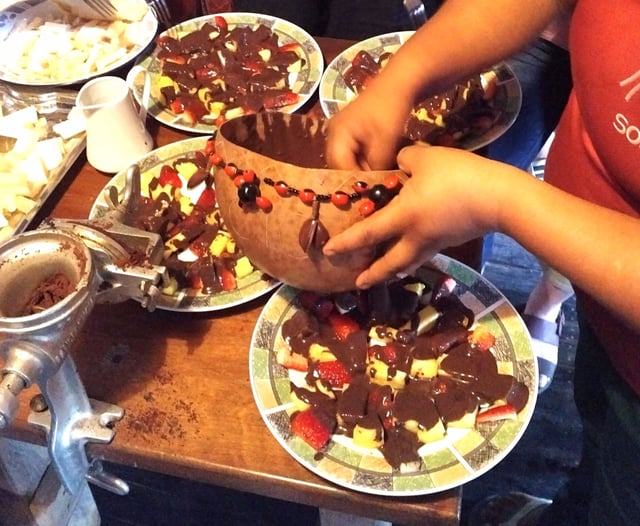 Cocoa is one of Ecuador's main exports and is a big part in the economy. Recently the people of Ecuador have started branding it and selling their chocolate rather than just exporting it. Speaking from personal experience once you have tasted the pure and delicious Ecuadorian chocolate you will never want anything else.
After the taste testing of the chocolate it was time for a spa treatment. We sat back and relaxed while Sophia gave us a chocolate face mask. Which may sound a little out of the box but it was amazing. It left our skin feeling clean, refreshed, and soft.
Creating Jewellry From Plants
After our chocolate spa treatment we were taught how the indigenous people of Ecuador use plants to make beautiful jewelry. They use all natural ingredients to make these amazing works of art.
They start with shedding the plant with a final result of a stringy like fiber. They then wet and dry it. After this process they then twist the string into something slightly resembling a small thin rope. Once this is done it is dyed with natural vegetables or fruits.
We all got to make our own bracelet after this process. It is only a basic cross knot, but I don't think I have struggled so much with making a bracelet before. With the guidance of the indigenous women and employees of Sinichi Warmi we all finished.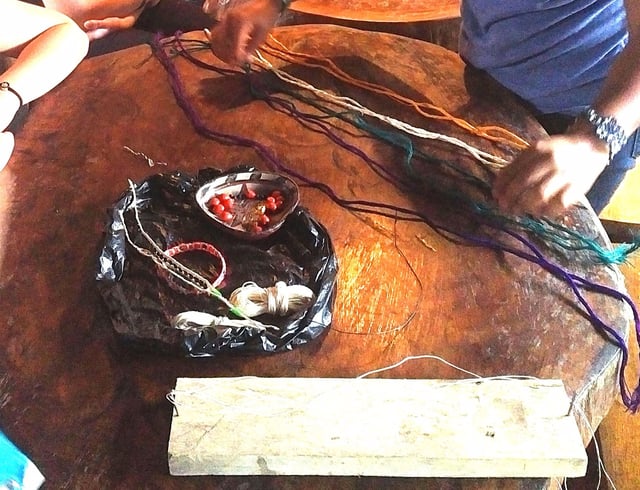 They were so patient with us; it was truly remarkable. Although most women didn't speak English and we didn't speak much Spanish we were able to laugh, make jewelry, and build connections that surpass language.
After that wonderful experience, we promptly ate dinner (spaghetti with ground beef and vegetables served with papaya juice). When everyone was finished their dinner we had the pleasure of watching a traditional dance from the community.
After seeing how well they could dance we decided to give it a shot. We danced along side the young children from the community, although we didn't quite have all or any of the moves, we all had a great time.
In the end, it was a great day full of experiences that will last a life time and connections with people we will never forget.
Jenevieve Chenatte, Westview Secondary
To read more about student experiences on our Engage Ecuador program, click here to our previous blogpost.